PlayVital 5 Pairs Aim Assist Target Motion Control Precision Rings for ps5, for ps4, for Xbox Series X/S, Xbox One, Xbox 360, for Switch Pro Controller, for Steam Deck - Green Purple Gray Black White - PFPJ117
PlayVital 5 Pairs Aim Assist Target Motion Control Precision Rings for ps5, for ps4, for Xbox Series X/S, Xbox One, Xbox 360, for Switch Pro Controller, for Steam Deck - Green Purple Gray Black White - PFPJ117
Regular price
Sale price
$10.99 USD
Unit price
per
Sale
Sold out
Share
Do you want to make a new upgrade for your controller joystick? Get more precise control?
PlayVital precision ring will meet your needs.
It is made of unique materials to prevent overshoot, thereby achieving stable aiming and improving your game sensitivity, giving you a huge advantage in the game such FPS games.

Compatible Models:

Fit for ps5 controller
Fit for ps5 Edge Standard Joystick Caps
Fit for ps4 all models controller
Fit for Xbox Series S/X controller
Fit for Xbox One S/X controller
Fit for Xbox One Elite controller
Fit for Xbox One Elite Series 2 controller
Fit for Xbox One Standard controller
Fit for Xbox 360 controller
Fit for NS Pro controller
Fit for Steam Deck

Product Feature:

Made of soft moisture wicking high-quality material.
Increase the resistance of the joystick and improve the control sensitivity.
Hard, medium and soft three strength, you can adjust the sensitivity you want according to different games.
Easy to install, no need to take apart the controller.
Kindly Reminder: If there is the thumb cap on the joystick, please remove the cap before installing precision rings.

Package Includes:

2 x White precision rings (soft)
2 x Black precision rings (medium)
2 x Purple precision rings (medium)
2 x Green precision rings (hard)
2 x Gray precision rings (hard)
Note: The controller and other parts are not included!
View full details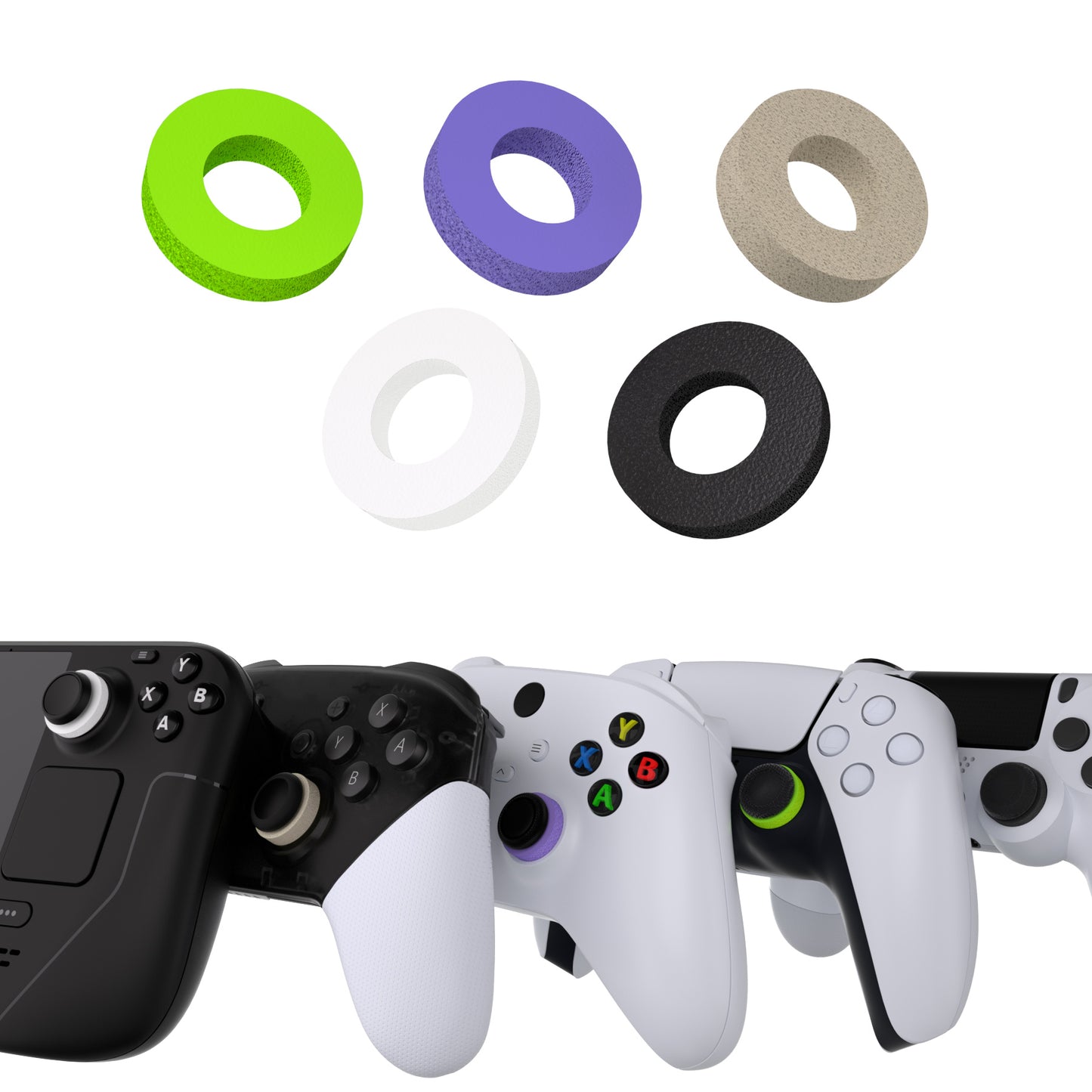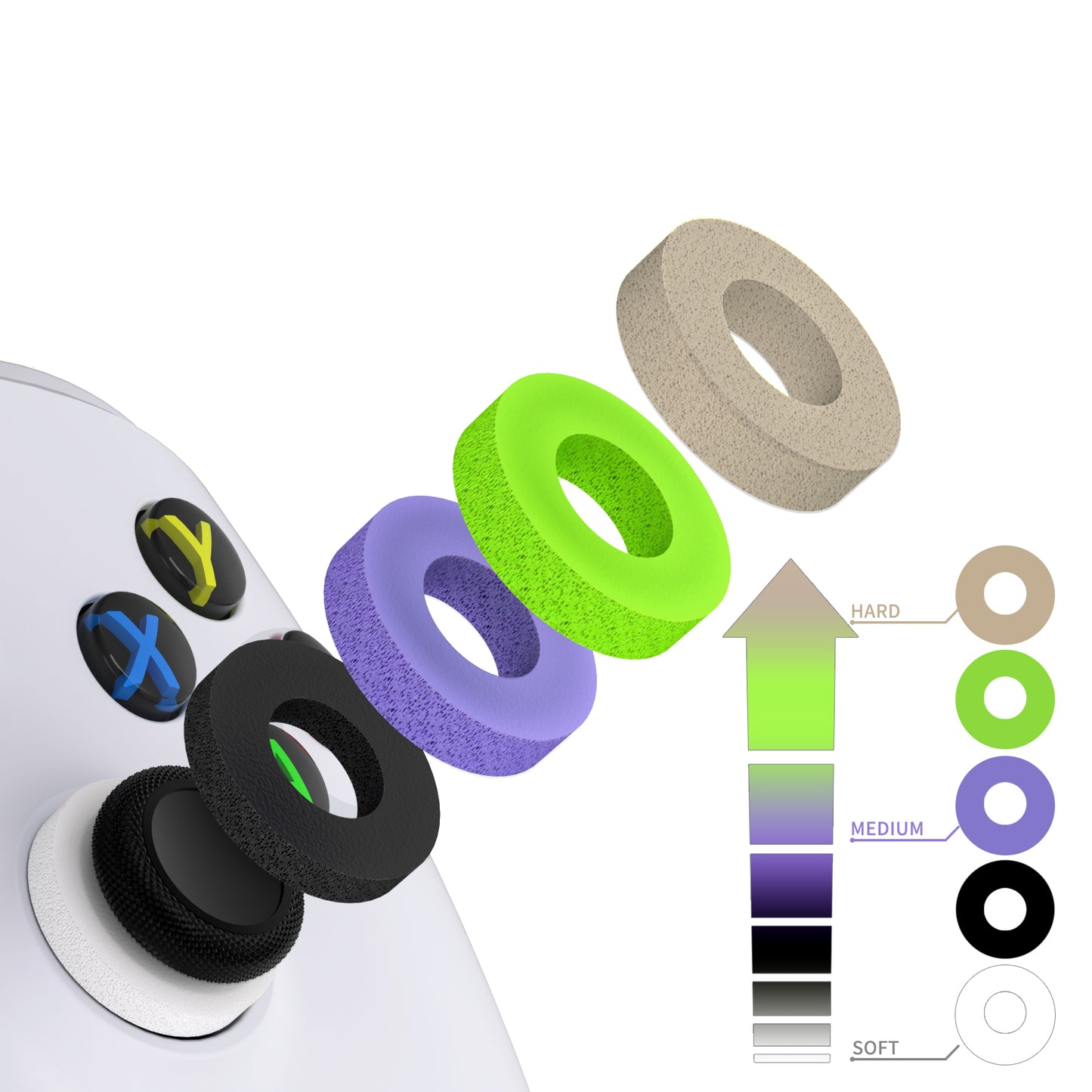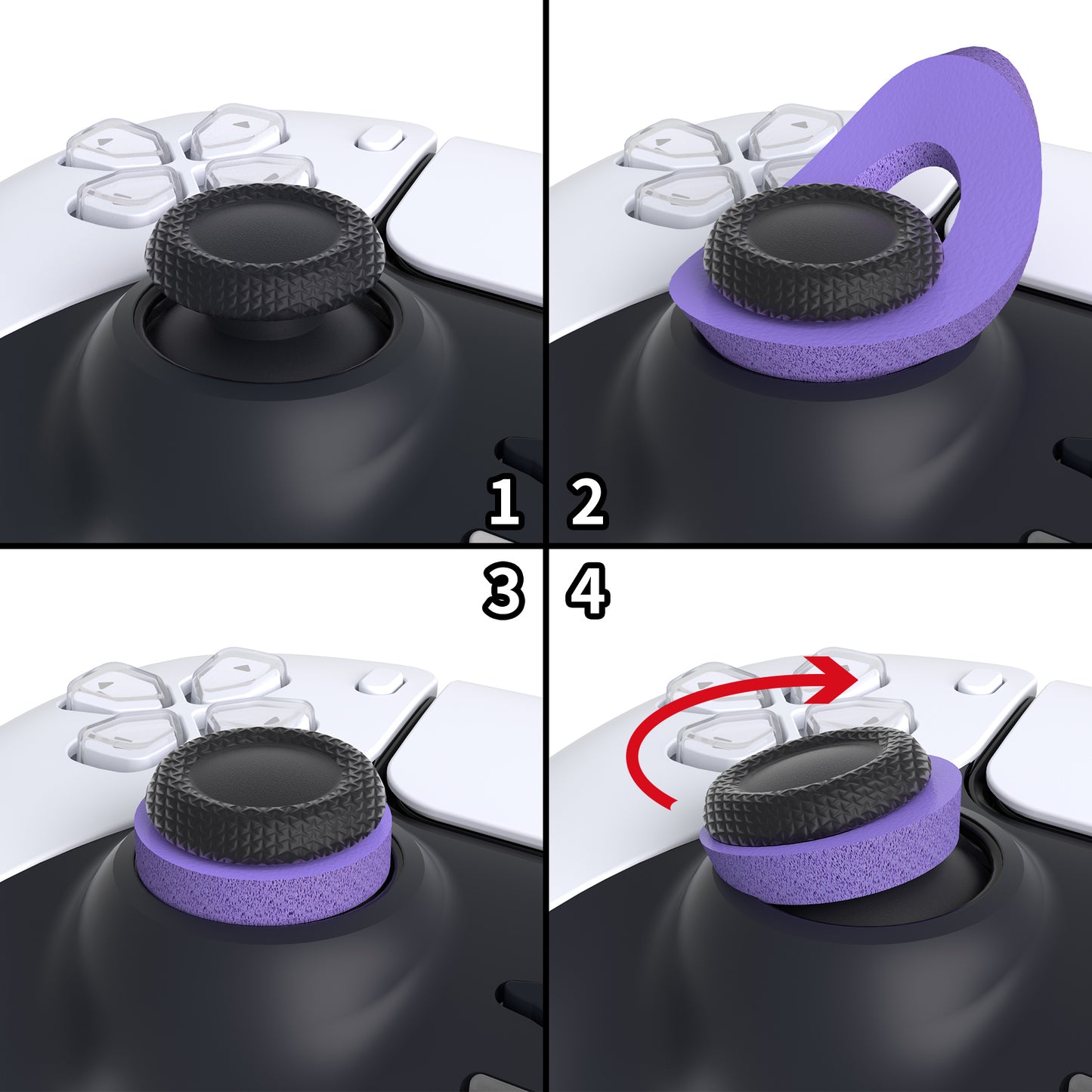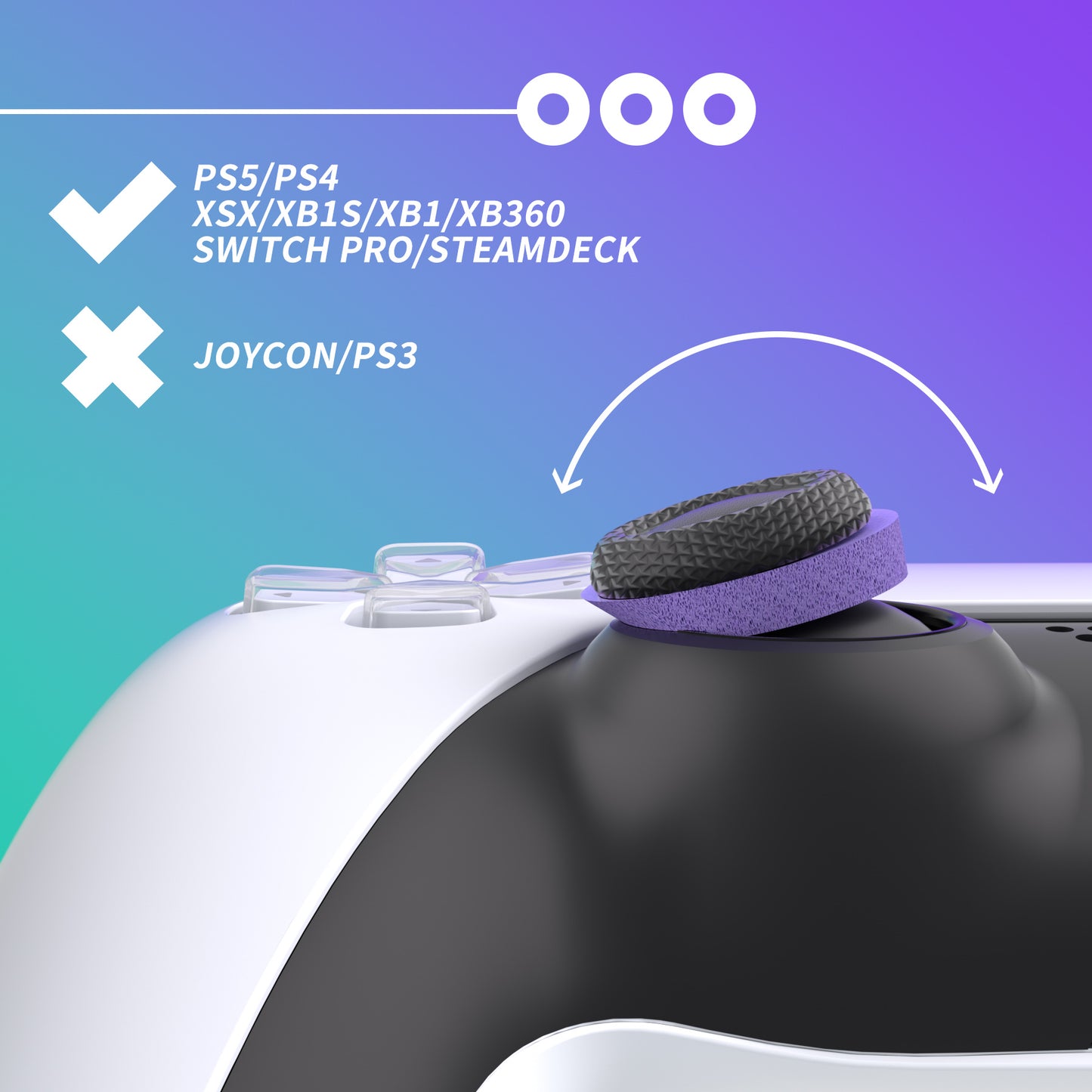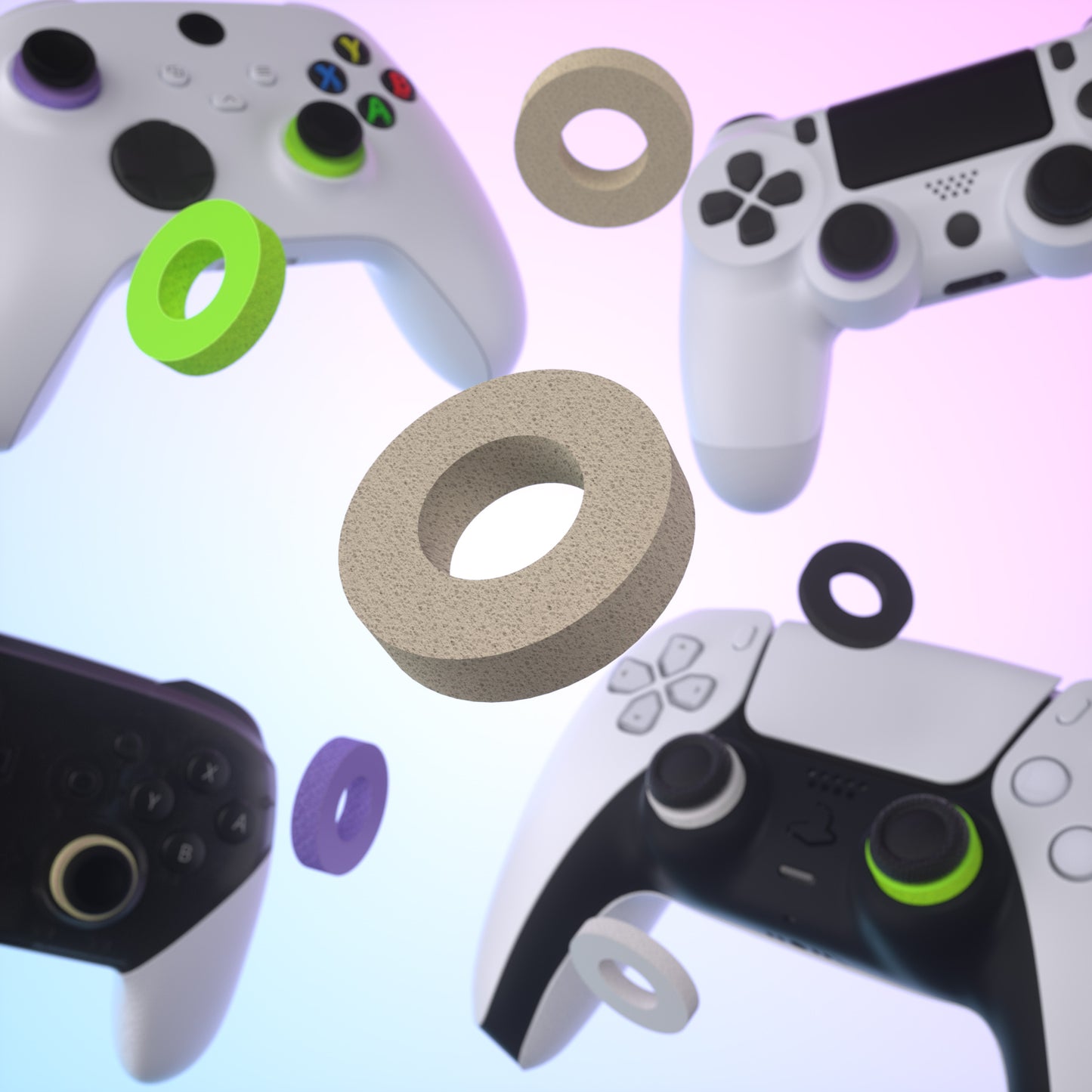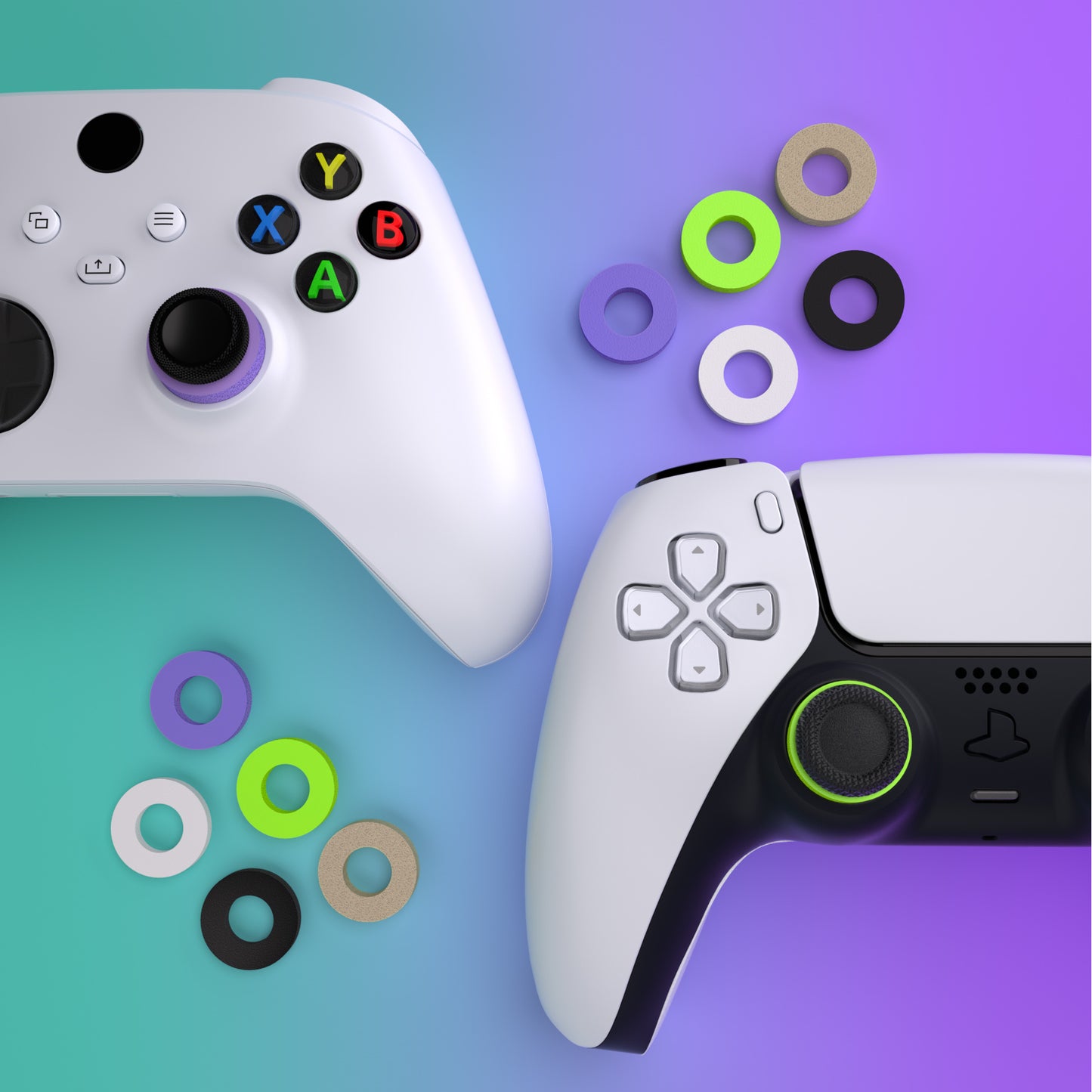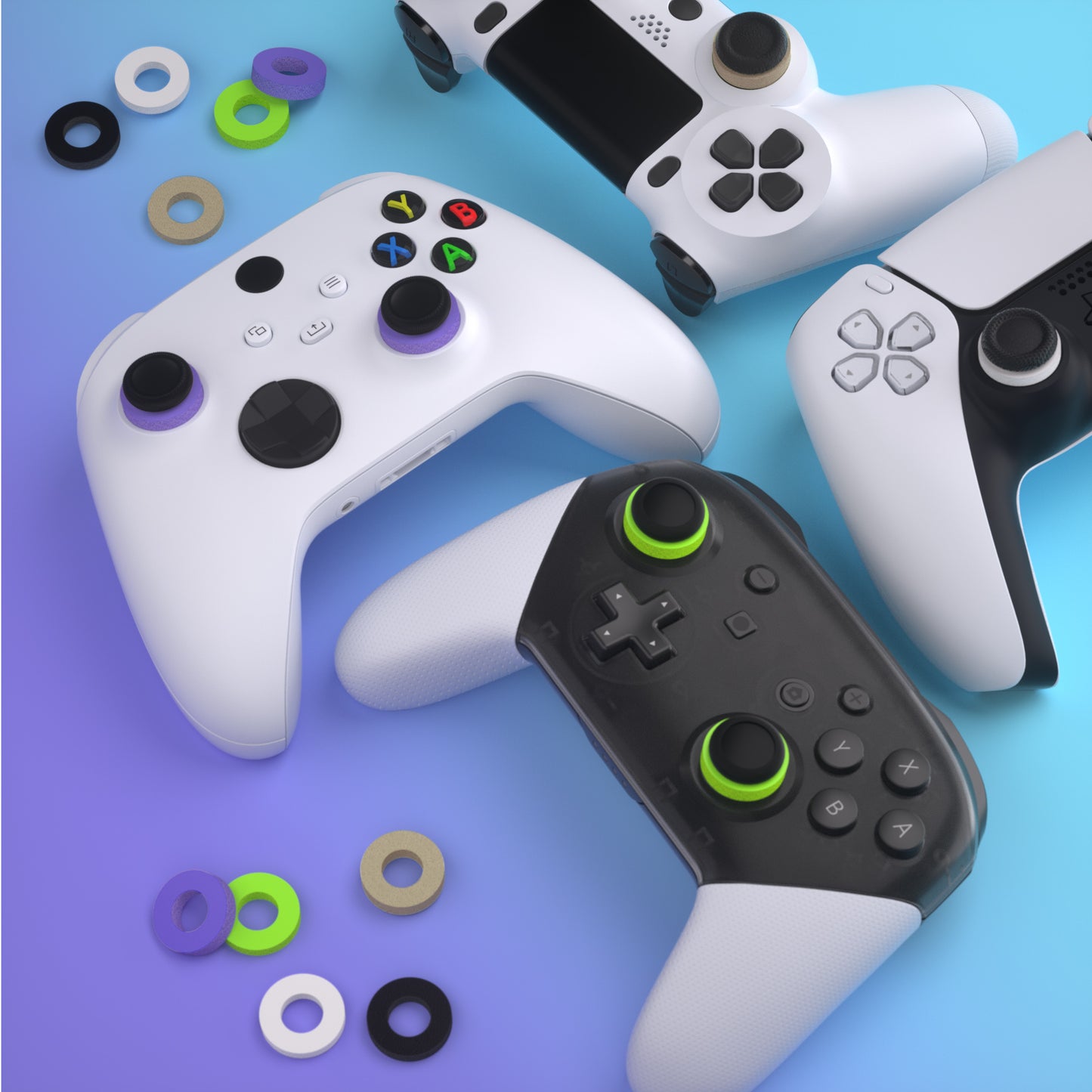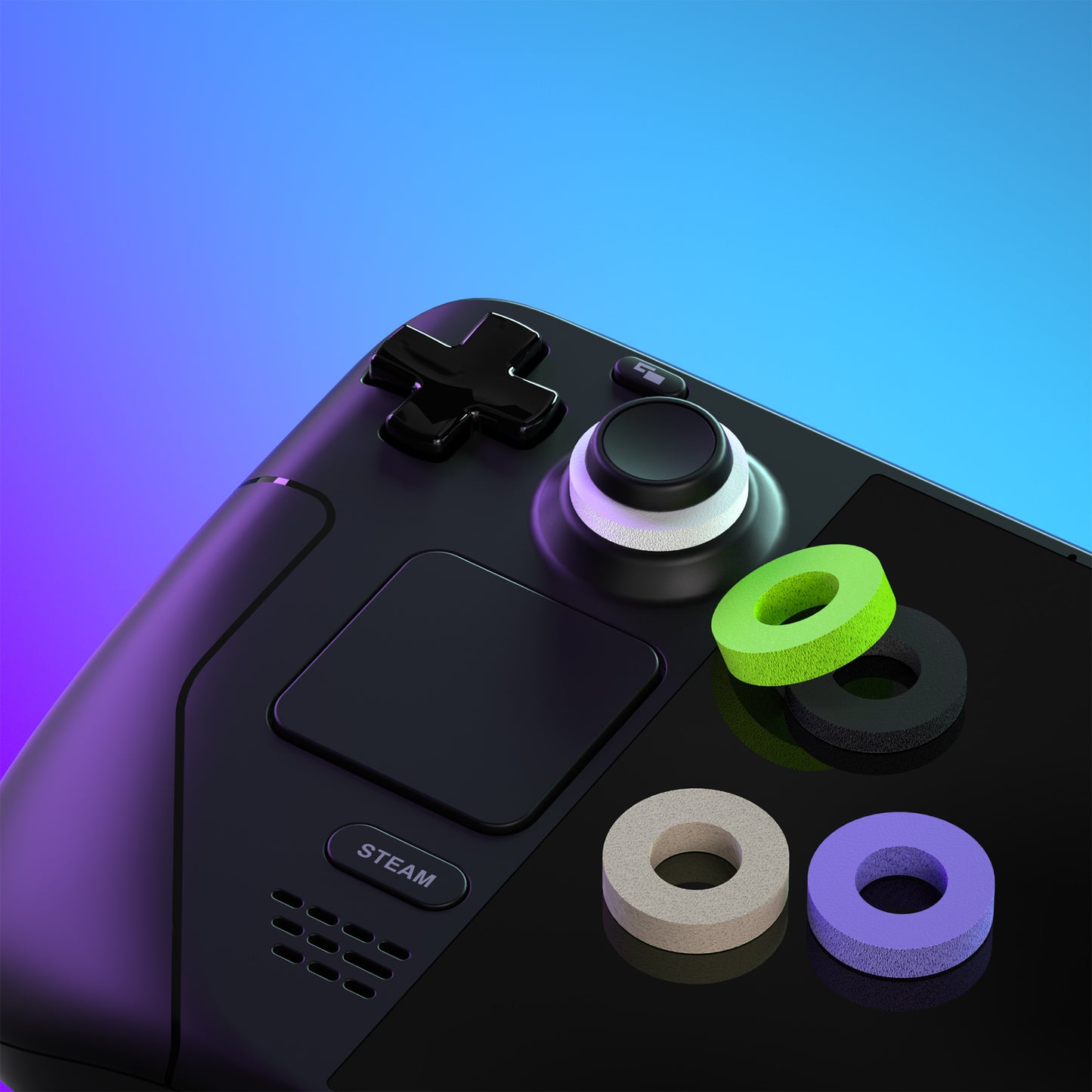 PlayVital 5 Pairs Aim Assist Target Motion Control Precision Rings for ps5, for ps4, for Xbox Series X/S, Xbox One, Xbox 360, for Switch Pro Controller, for Steam Deck - Green Purple Gray Black White - PFPJ117
Haven't received my order yet. Too long shipping days.