Regular price
$30.99 USD
Sale price
$20.99 USD
Unit price
per
Sale
Sold out
Share
Product Feature:
Only compatible with Nintendo Switch, NOT applicable for Nintendo Switch Lite or OLED model.
Customize your switch without replacing its shells, easy steps to change your gaming life.
Dockable case with ergonomic grip cover is made of sturdy PC material, shock-absorbent and anti-scratch, helps to provide all-round protection for your switch from accidental bumps, drops, scratches, dust, and extends the lifetime of the device.
Split design, Interchangeable joycon cover are available in two different designs: planar design and a streamlined design allow more space for gamers to choose according to the different requirements and situations.
The streamlined design for the joycon cover can help you to release the strain of holding the switch, extra comfortable grip touch for the palms, and the planar one keeps the original design, easy to grasp and carry around, both can offer optimal comfort during your long duration of gaming.
Accurately placed cut-outs perfectly match your switch, all features are accessible without interference.
Reliable protection match in one set, a set of protective cases combine with shatterproof screen protector, and pair with thumb grip caps, button caps.
Kind Reminder:
The game card slot cover needs to be fixed with the sticker provided.
The kickstand needs to be replaced.
For more installation details, please search with 
"PlayVital UPGRADED Dockable Case Grip Cover for NS Switch" or
"OMkEDsyKxK0" on YouTube.
Package Includes:
1 set of Front Cover for joycon
2 set of Back Cover for joycon (4 pcs, Planar & Streamlined design)
1 x Back cover for Nintendo Switch console
1 pair of Thumb Grip Caps
1 set of ABXY Direction Button caps
1 Set Buttons stickers
1 x Kickstand
1 x Game Card Slot Cover
1 x Screen Protector
Note: The Joycon, console, dock and other parts are not included!
View full details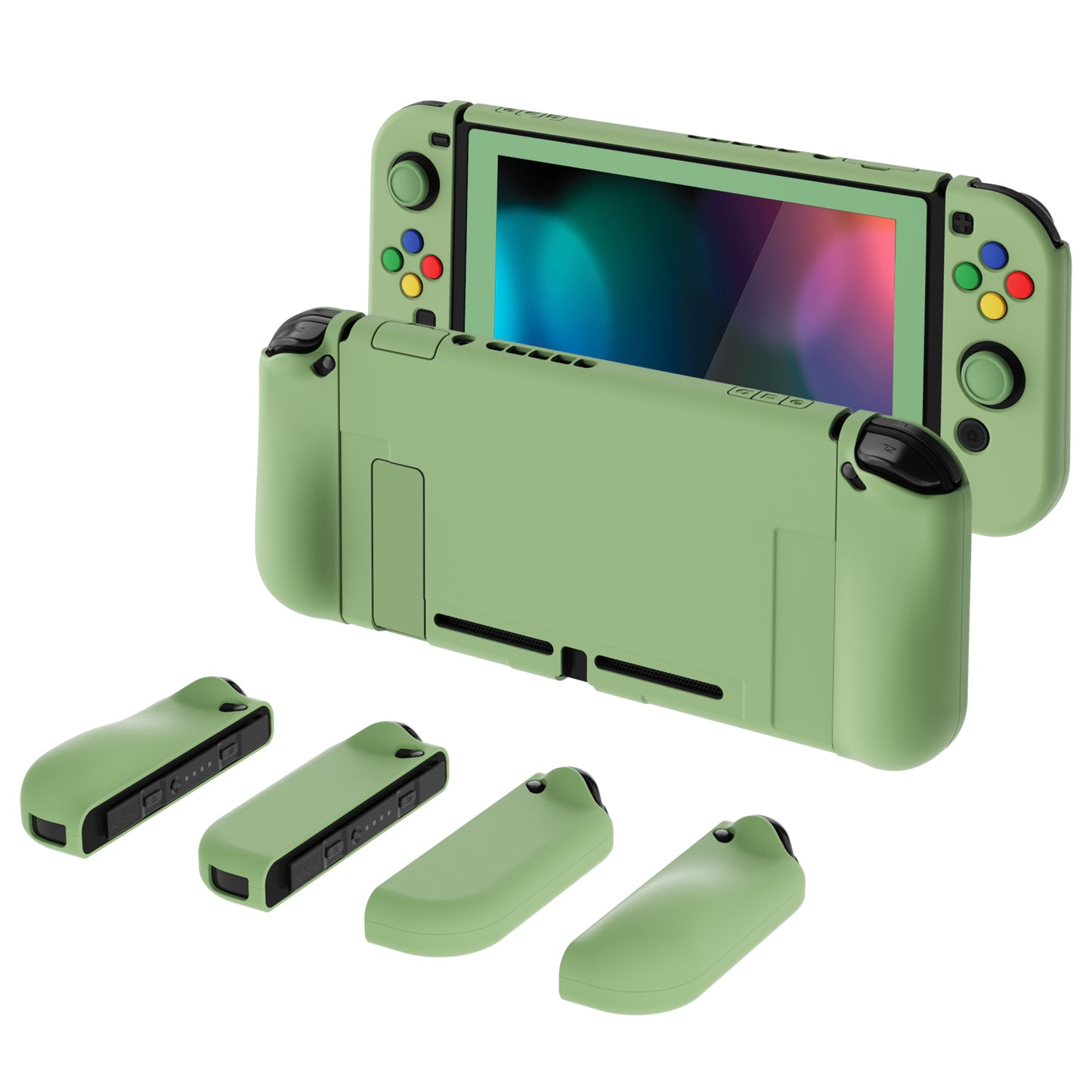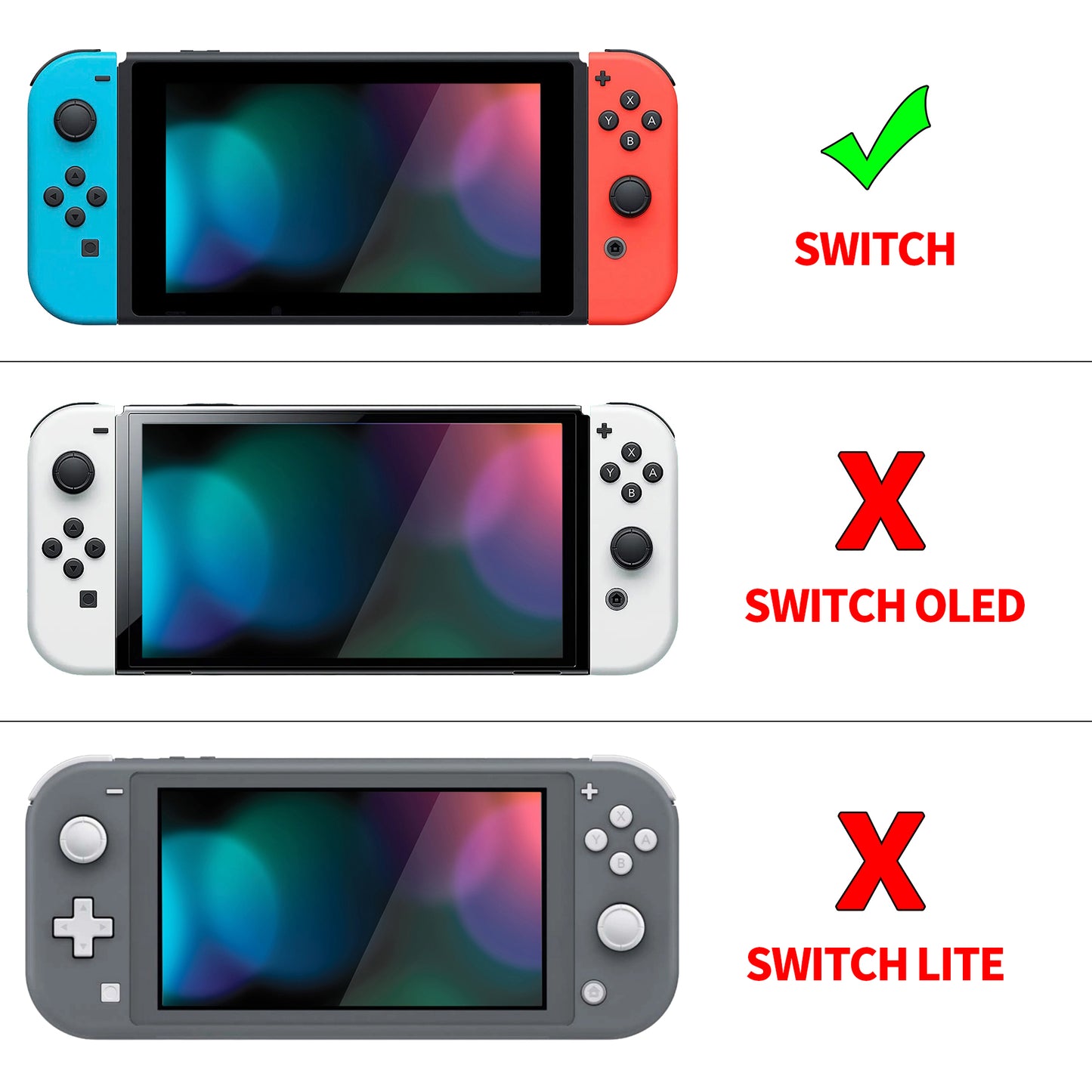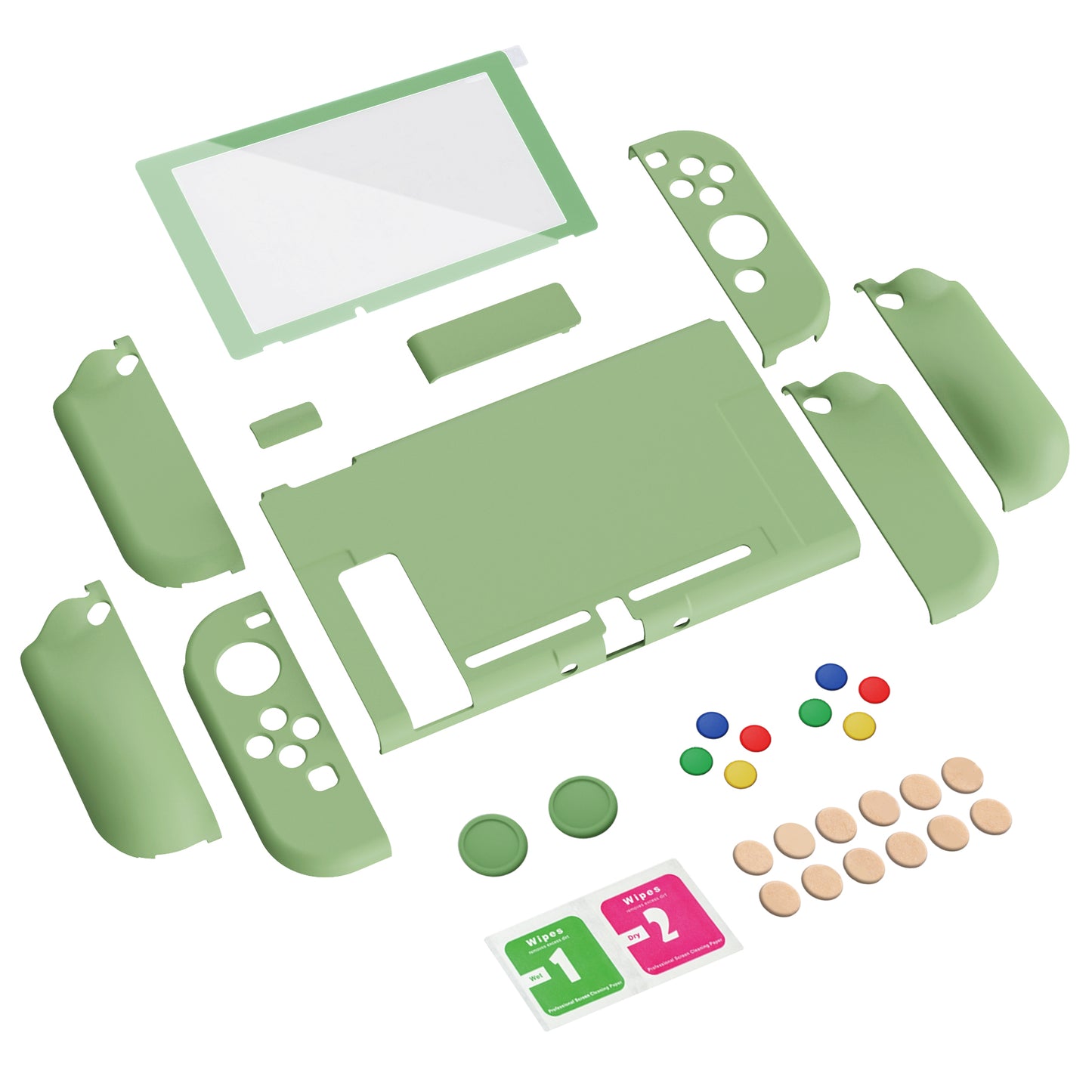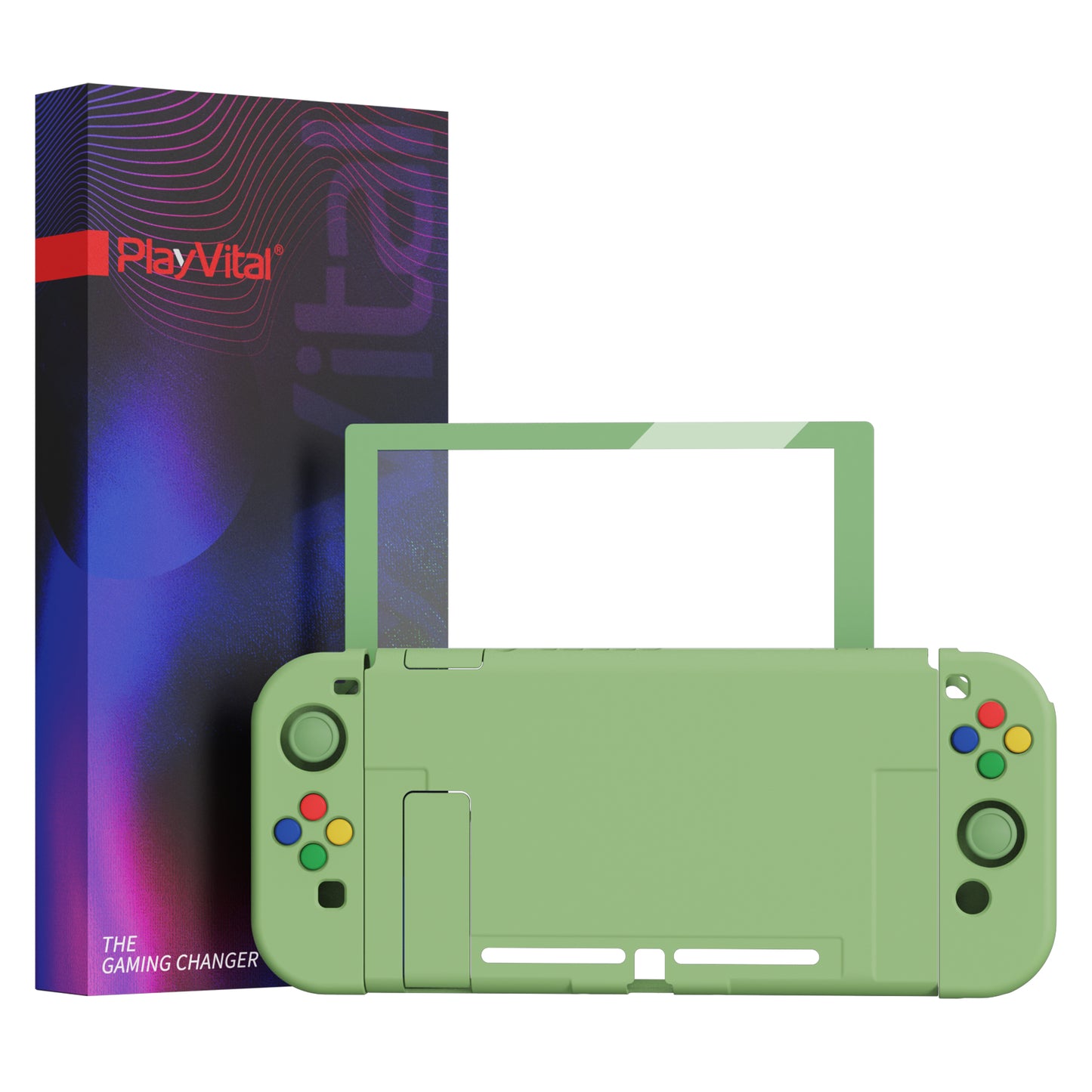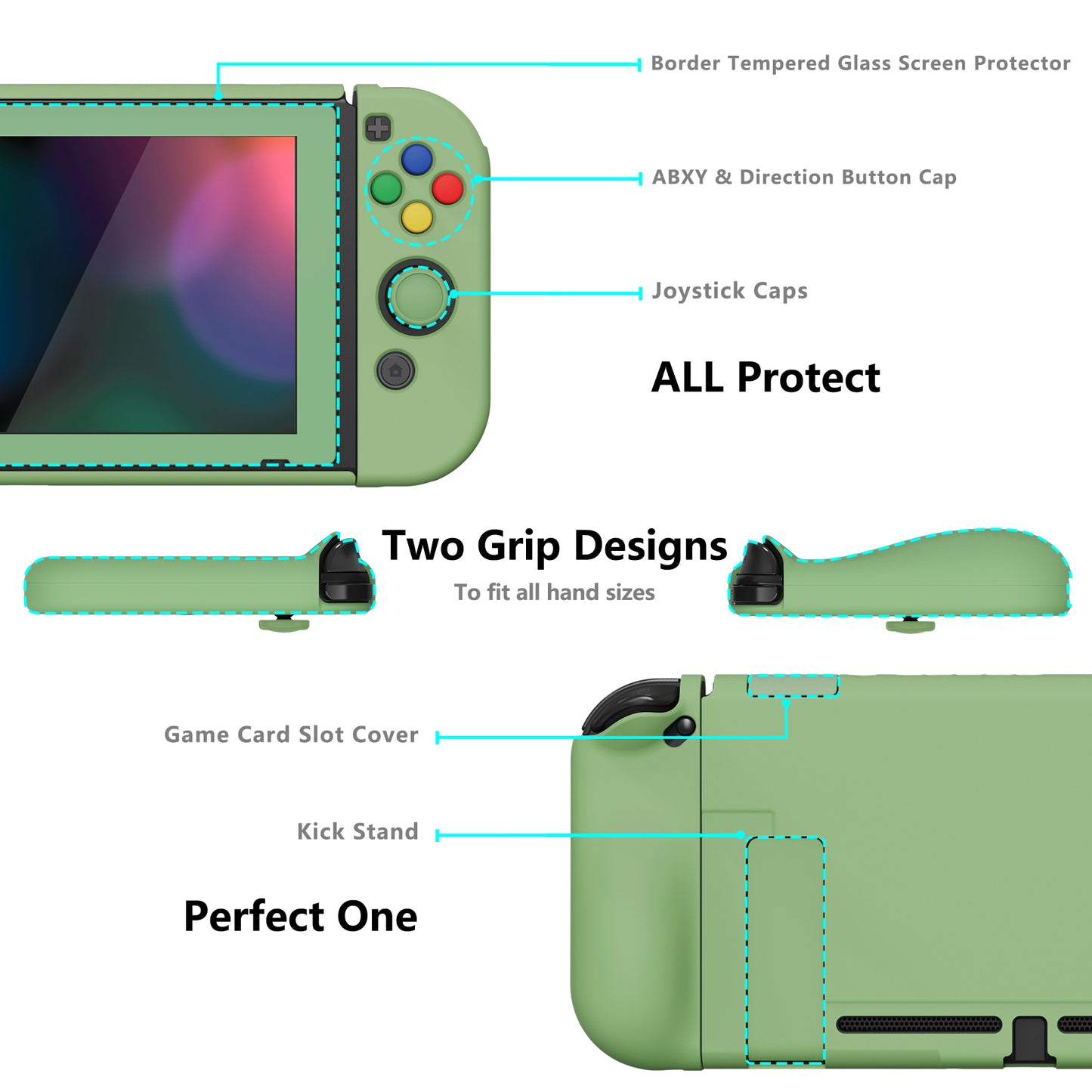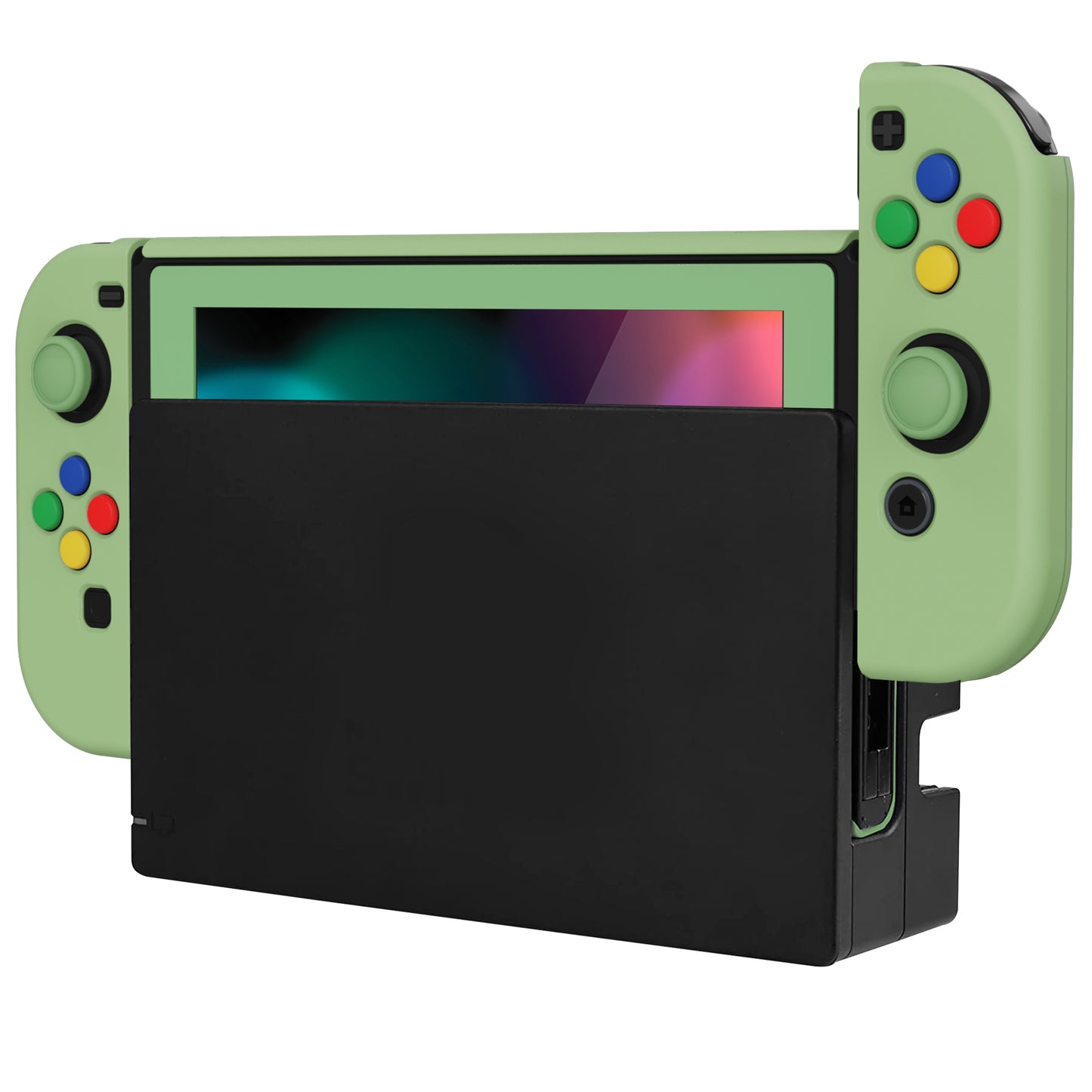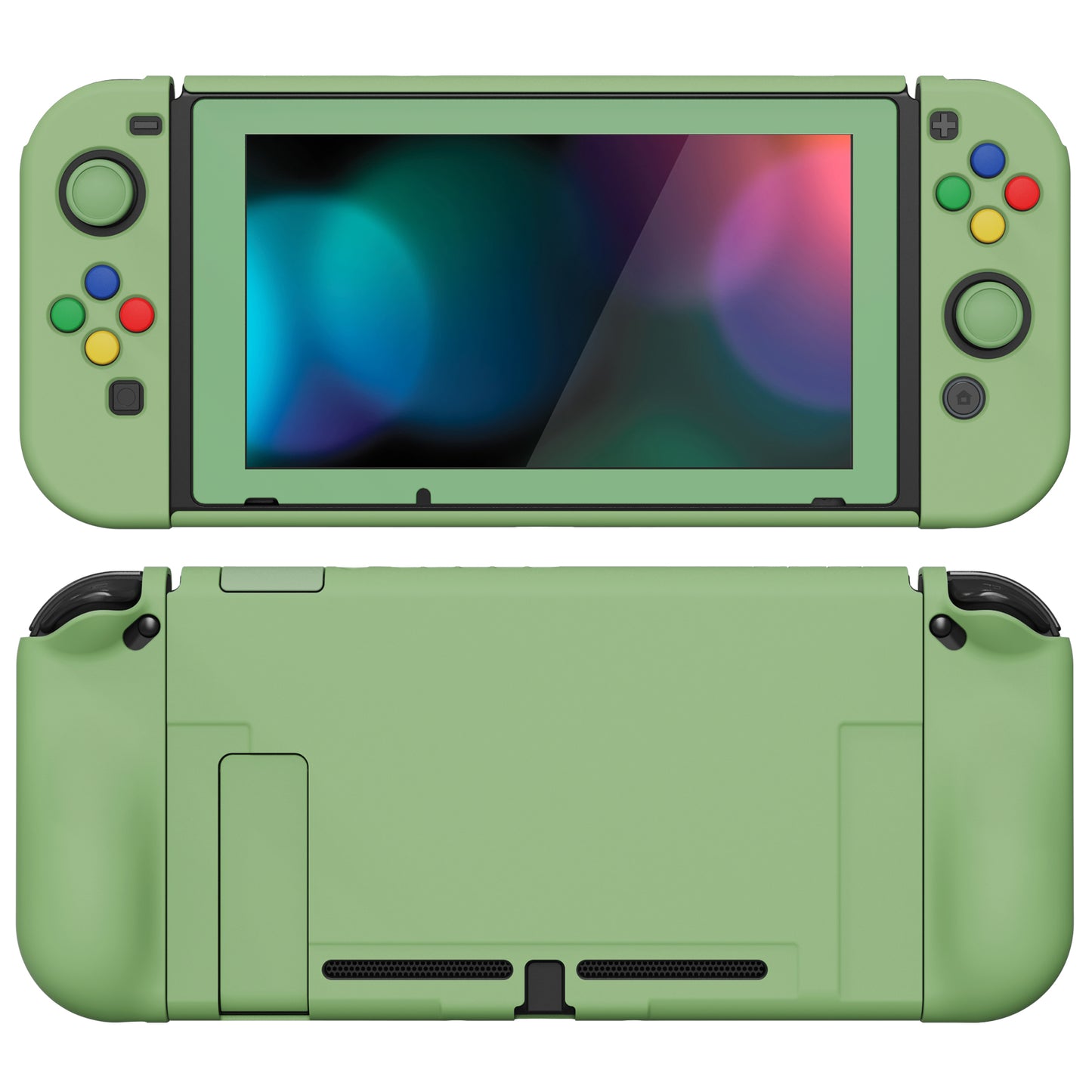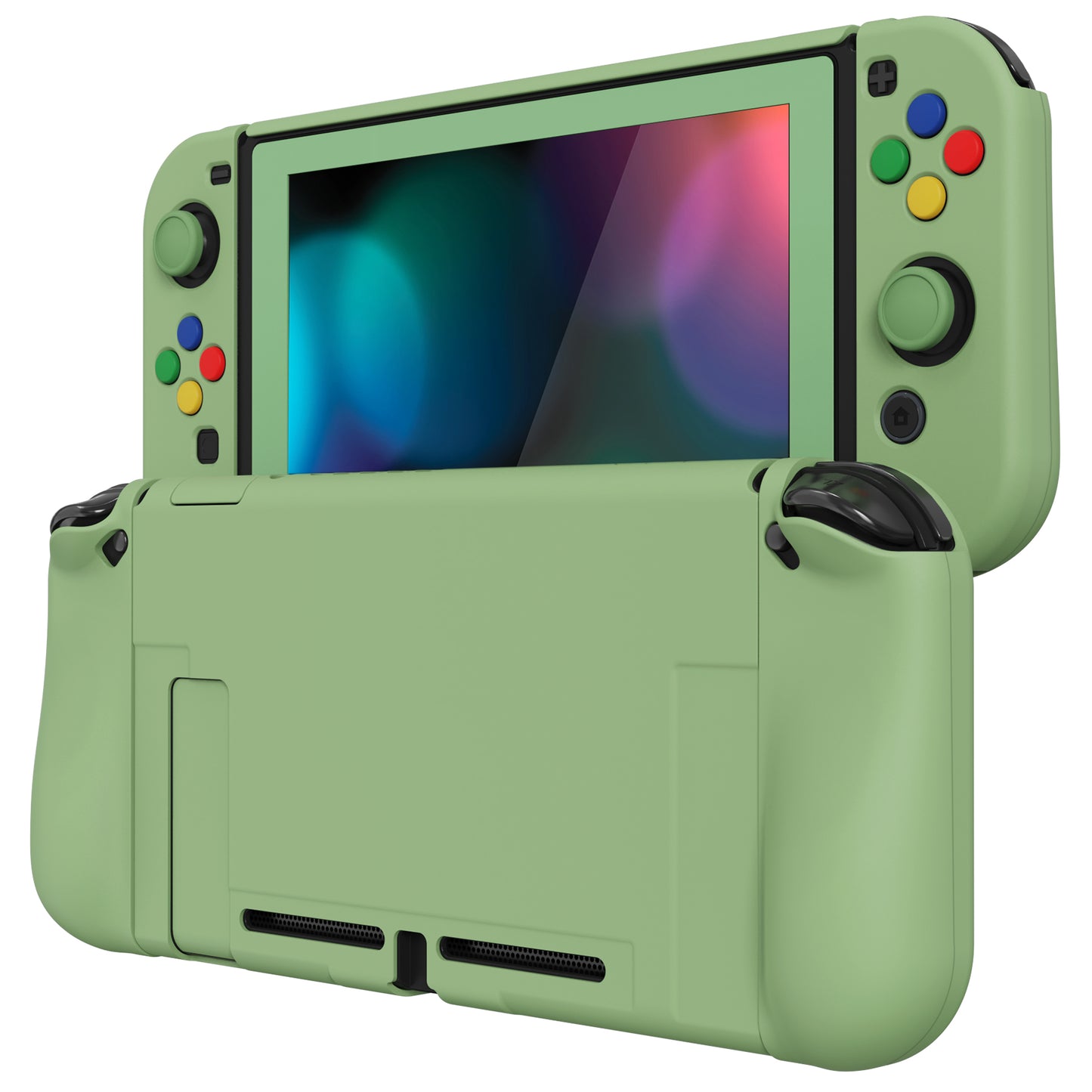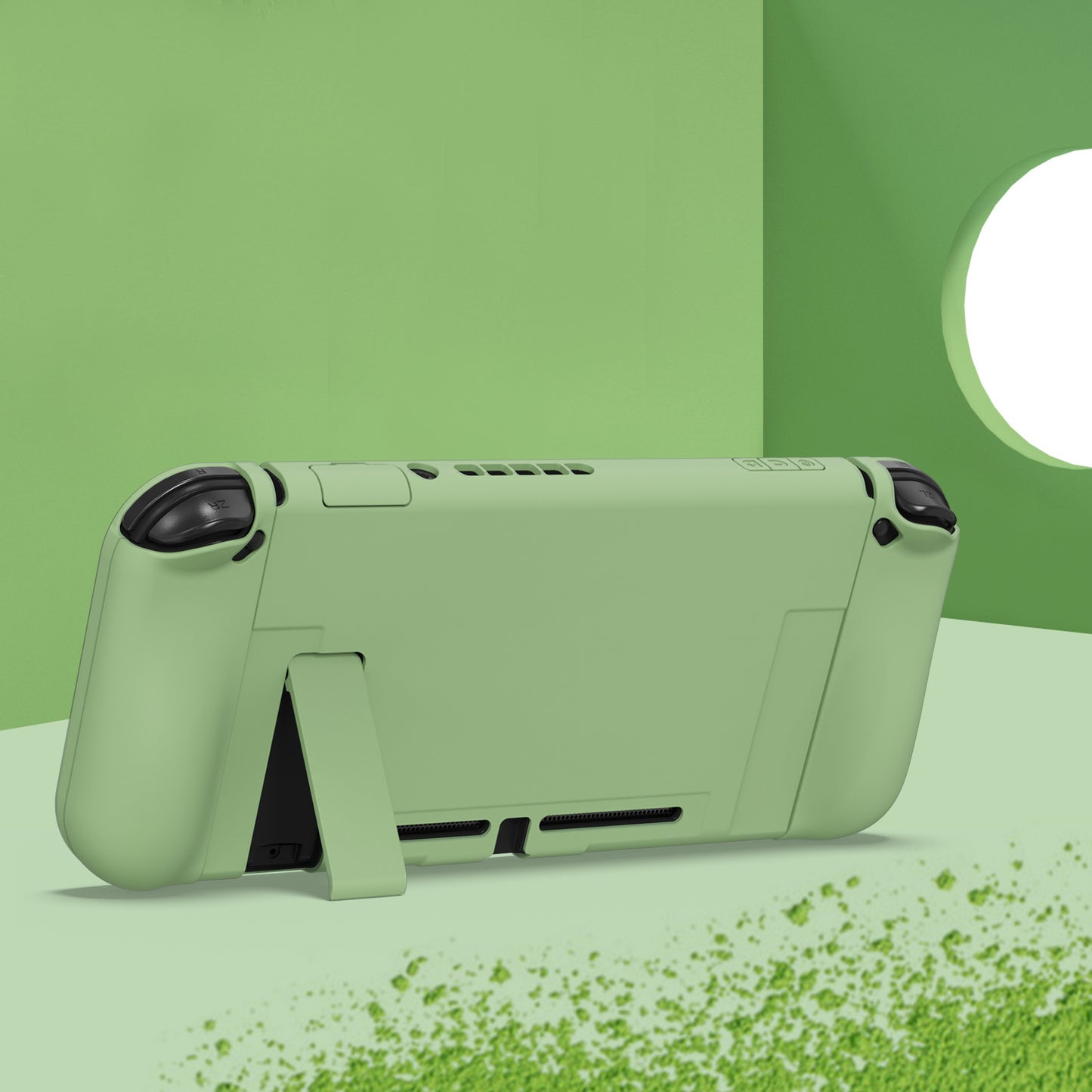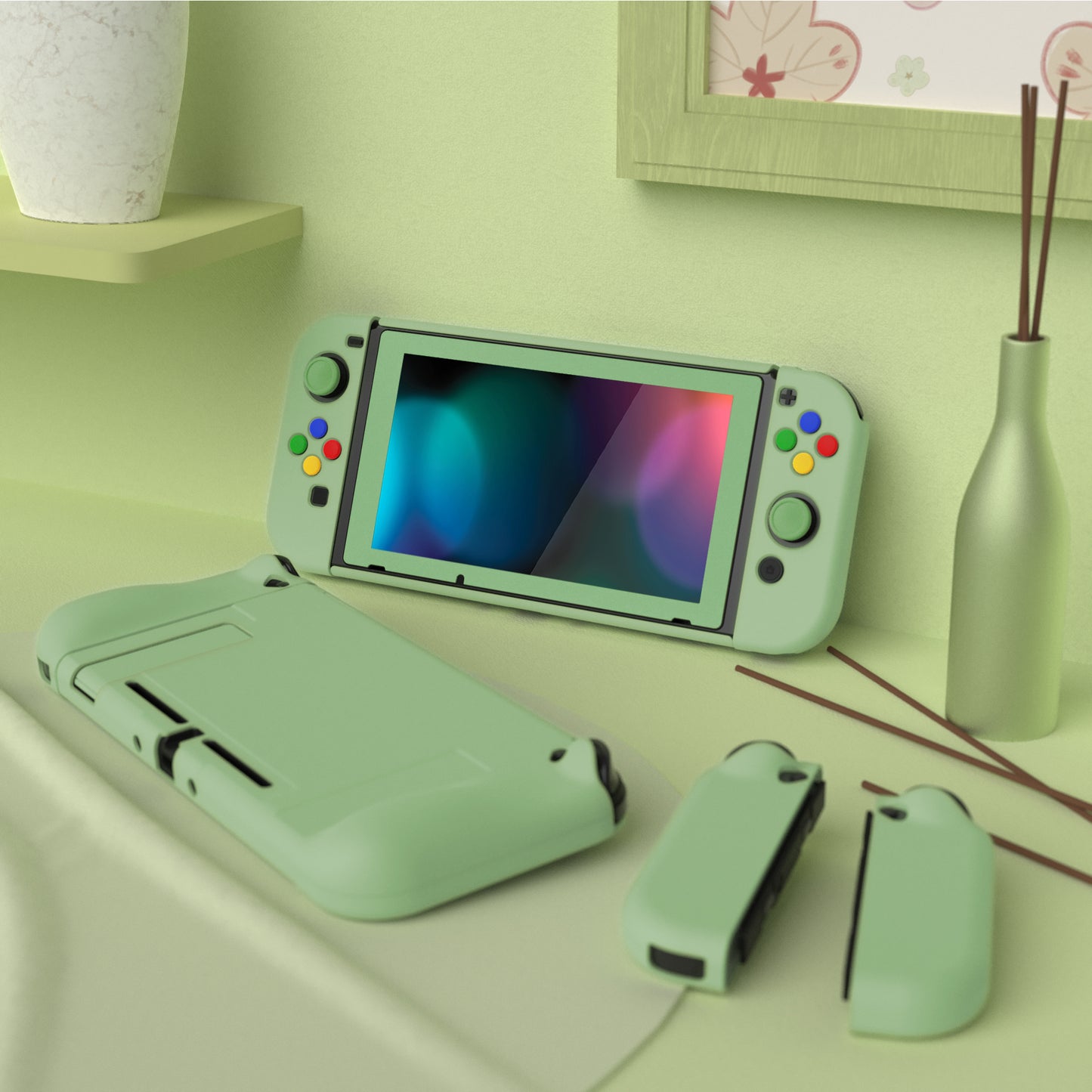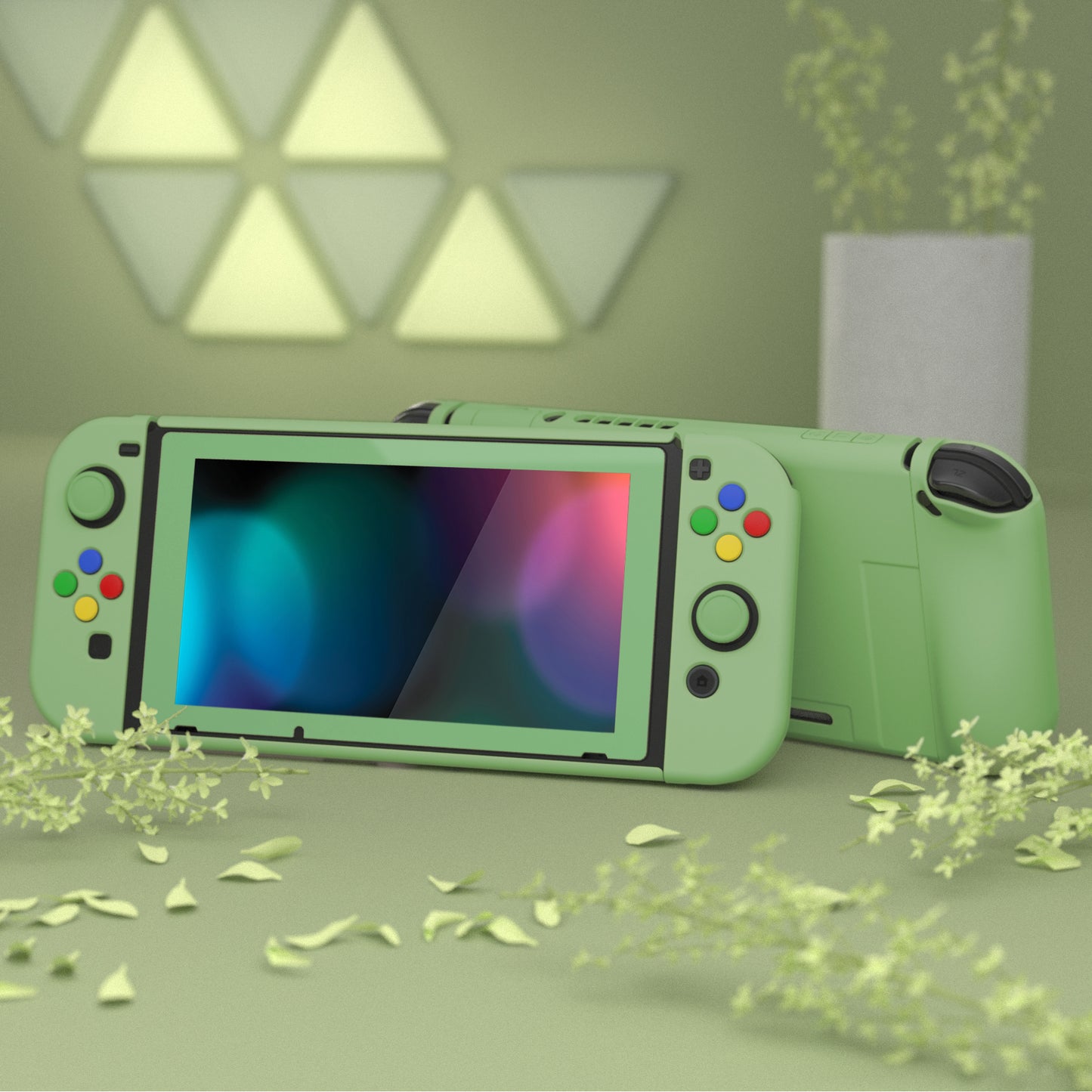 Playvital Cases are Flawless
I Purchased two cases for my sons Switch and my OLED Switch, i installed the SNES one on mine and it looks amazing and the grips feel great in hand when gaming, and my son loves his matcha green case as well with the grips and custom buttons, it takes a little bit of patience and time to place the adhesive tape on it but its worth the time and work, would definitely purchase another one in the Future and would say to anyone second guessing it, dont its worth the money, it does take a bit of time to get to you but its worth the wait.