Regular price
$0.00 USD
Sale price
$12.99 USD
Unit price
per
Sale
Sold out
Share
Product Feature:

Diverse, stylish, innovative gadget made by gamers for gamers, optimal allocation for a new upgrade.

Professional back button enhanced pads is specially designed for Steam Deck, aims to improve grips and optimize gaming experience.

Soft honeycomb hexagonal anti-slip texture rubber combined with ergonomic arcuated design, improves the feeling of the back buttons and achieves the anti-slip effect at the same time.

Easy to attach and remove, no residue left.

Molded with accurate size, two thickness optional for you to adapting different situation and different gaming preferences.

Shorten the pressing interval, make it easy to locating buttons faster.

And help to reduce finger fatigue to control. Adding reliable protection for back buttons from accidental scratches, dirt and daily use damage, extra tactile feel provided for better grips.
Installation tips:
Please note the difference in the appearance of the back buttons enhanced pads; the shape of the R4 L4 is not the same as that of the R5 L5. Each piece can only be attached to the corresponding button, please note the difference while installing.

Please make sure to follow the adhesive mark tips to paste the back buttons enhanced pads. Be sure to use the cleaning wipes to clean up the back buttons area before pasting the nano adhesive, otherwise it will make the adhesion decrease.

The high thickness comes with 3 lines marked behind the back, and the low thickness is with 2 lines on the back. For any further installation details, please go through our video guide on YouTube.
Package Includes:
1 set Back Button Enhancement Kit (8pcs)

1 set Adhesive

1 set of Cleaning wipes

1* Instruction Manual
View full details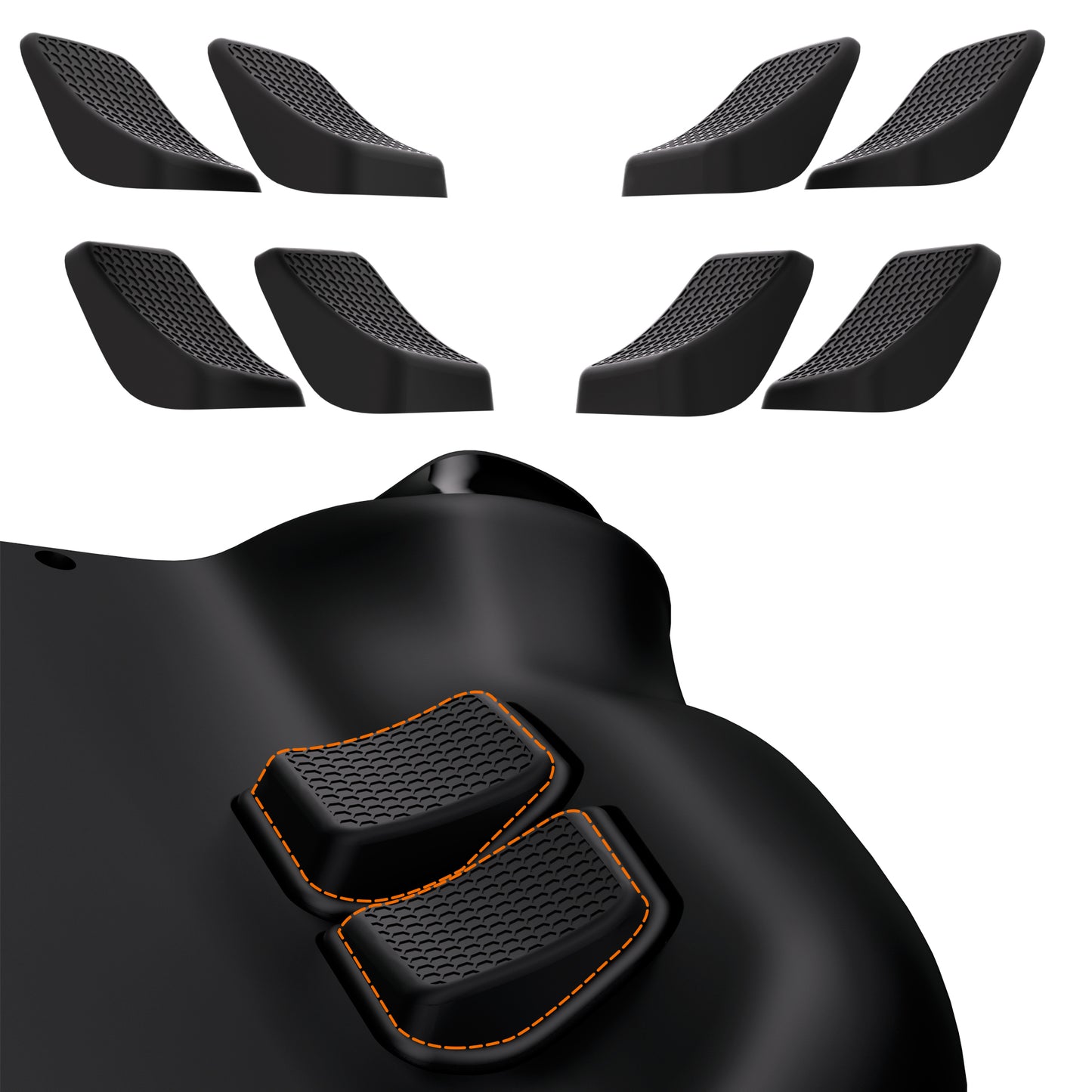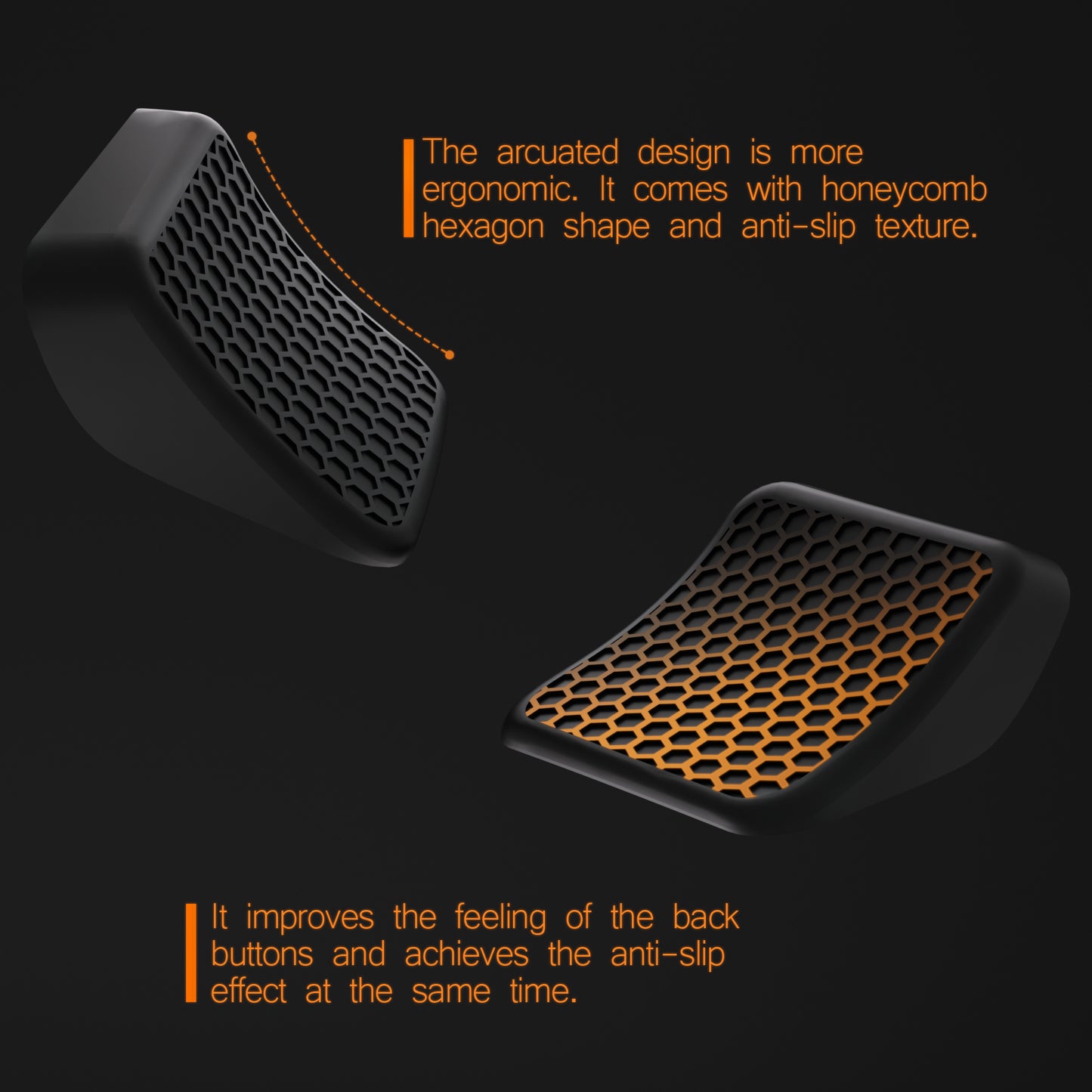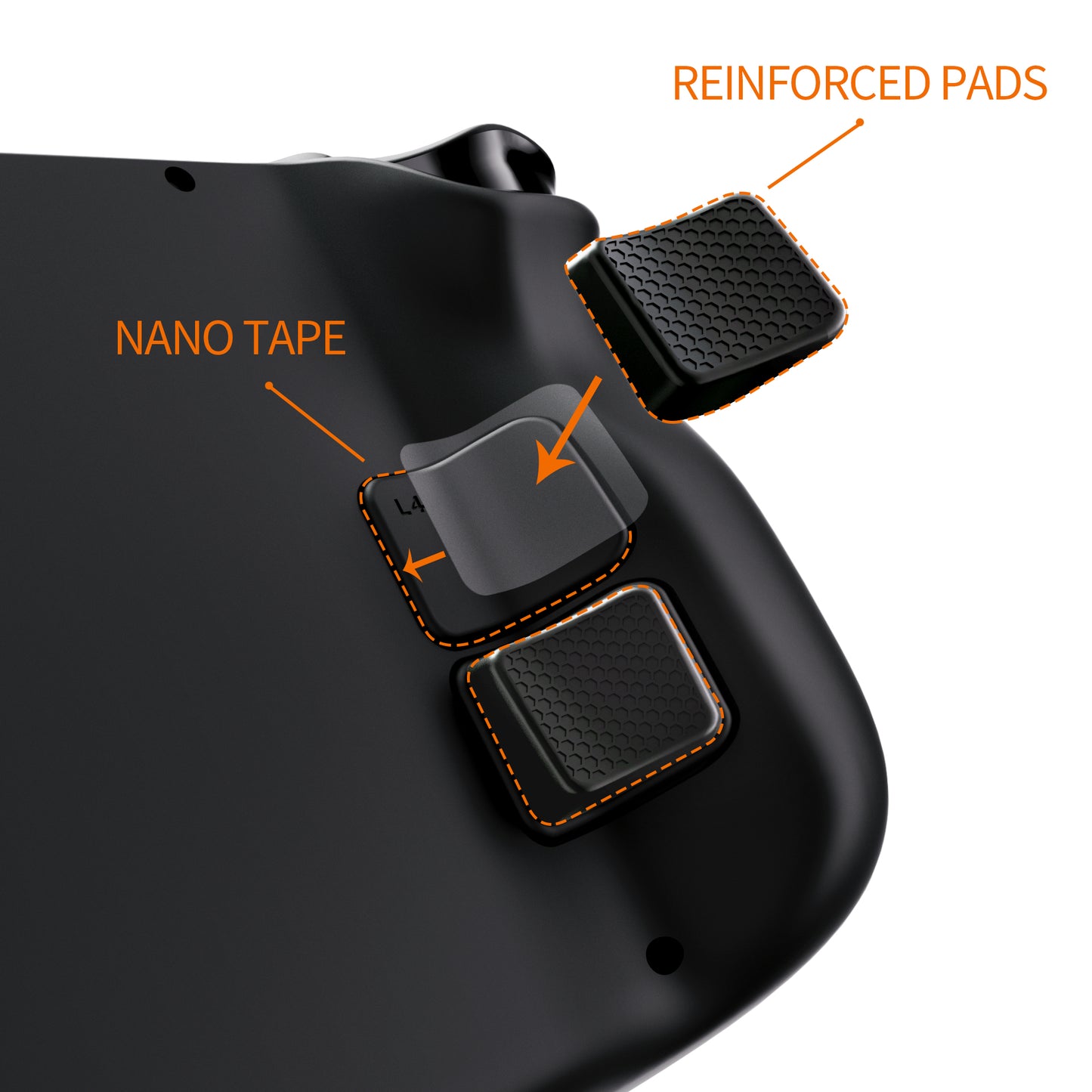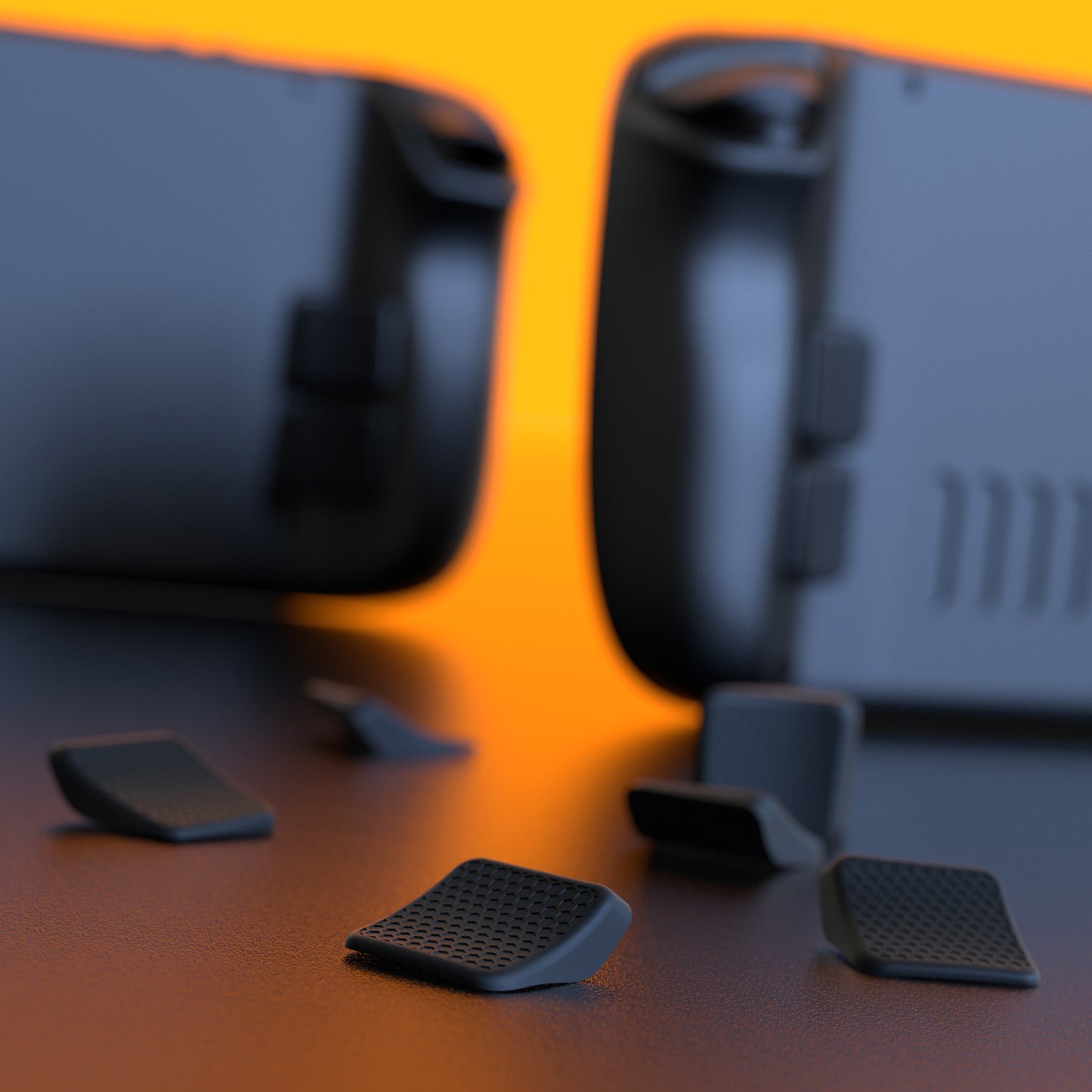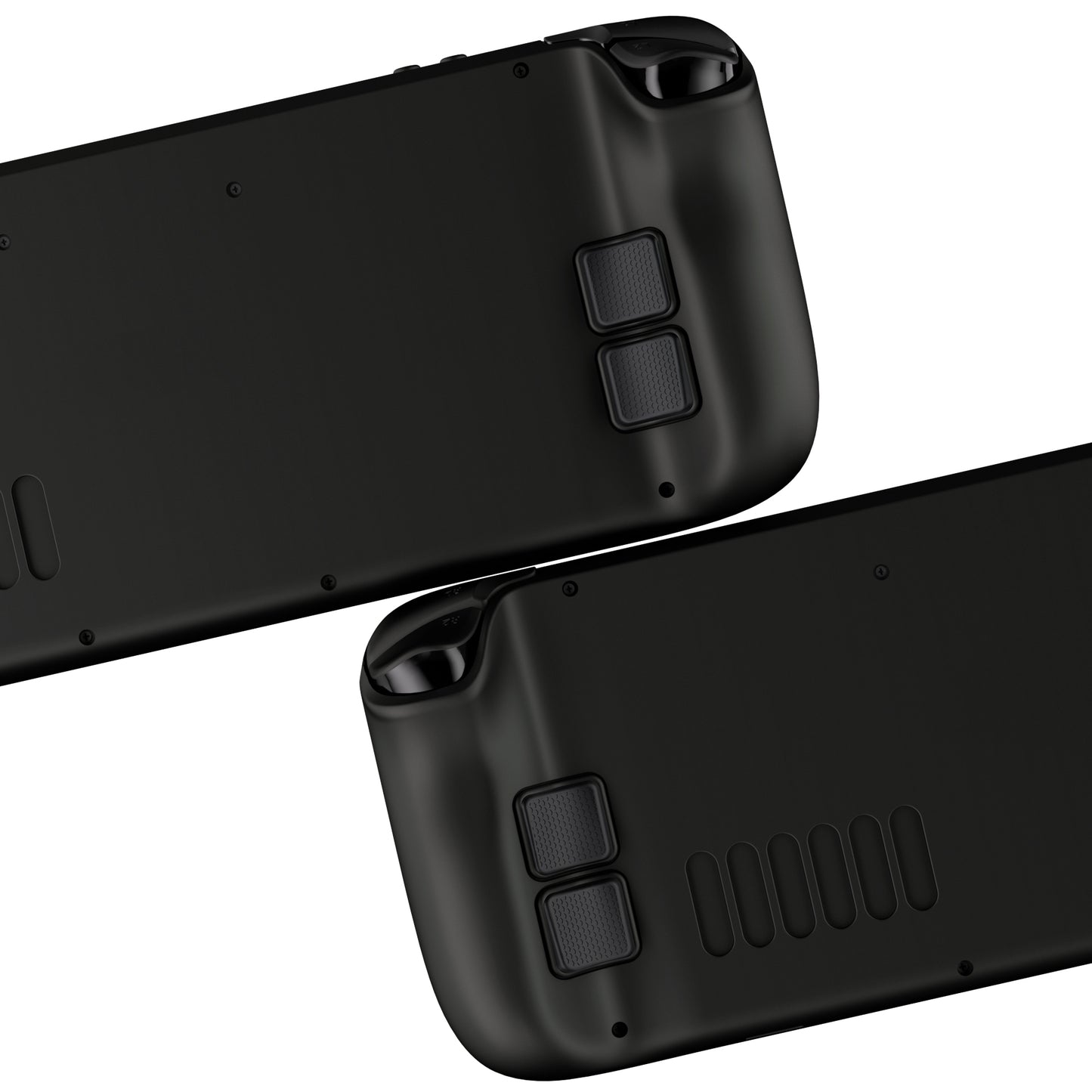 my rating
I wasnt pleased with the skins for the steam deck. They were a pain to peal off the backside of the sticker from the sticker itself. And I ended up not using 90% of what i ordered.. including the skin. The protective kit and the button covers however work flawlessly
SO GLAD IT REACHED ME!! Excellent quallity and design.
Absolutely fabulous design of the back button enhancement for steam deck. Excellent quality. I would also like to add that my experience interacting with PlayVital support was amazing! These guys know how to do business.
Great product, difficult 3M backing removal
This product is fantastic, exactly what is needed to make R/L 4&5 buttons more accessible. My only complaint is the installation with the 3M double-sided tape - it was really tricky to remove the backing and not the entire tape product from the R/L buttons. It would be great for a notch to be placed to easily remove the backing of the tape for pad installation. I went through 2-3 tape pads before figuring out the best way to properly remove the backing. The YouTube installation video should show this important step with more detail. Wanted to emphasize the product itself is great.
PlayVital Back Button Enhancement Set for Steam Deck, Grip Improvement Button Protection Kit for Steam Deck - 2 Different Thickness - PGSDM001
Excellent
The installation process was easy and straightforward. I appreciate the feel! Thanks a lot PlayVital :)