Regular price
$22.99 USD
Sale price
$12.99 USD
Unit price
per
Sale
Sold out
Share
Create a truly unique look for your gaming device, enhance your gaming experience features extra comfortable feel, designed by gamers for gamers. Custom professional soft rubber anti-slip grip pad set works flawlessly with Steam Deck console.
Product feature:
Innovative Material: Flexible, skidproof, flat, and crease-free. The foam cushion layer at the bottom increases the cushioning and support to palm. The honeycomb texture on the surface increases resistance and adds a comfortable touching feel, provides maximum grip while optimizing airflow to keep hands cool.
Small change to make it different, protect your trackpads from wearing out, help to better position the fingers for use of the back buttons and shoulder buttons.
Non-slip sweat free silicone thumb grip caps, soft and comfortable, help to reduce hand and thumb fatigue to control. Fully access to all feature, easy to install and remove without leaving a sticky residue.
Installation Tips:
Please note the difference in the appearance of the back buttons; the shape of the R4 L4 is not the same as that of the R5 L5, the irregular shape is referring to R4 L4, and the R5 L5 has a rectangular shape. Please do not cover the split line while attaching the grip pads of left and right, and try your best to adjust the grip pad from bottom to the top.
Package Includes:
2 pcs Grip stickers (Lefe & Right)
2 pcs Thumb Grip Caps
2 pcs Trackpads stickers
4 pcs Back button stickers
4 pcs Shoulder button stickers (L1R1L2R2)
1 pc User Manual
1 set Cleaning wipes
Note:
the console is not included!
View full details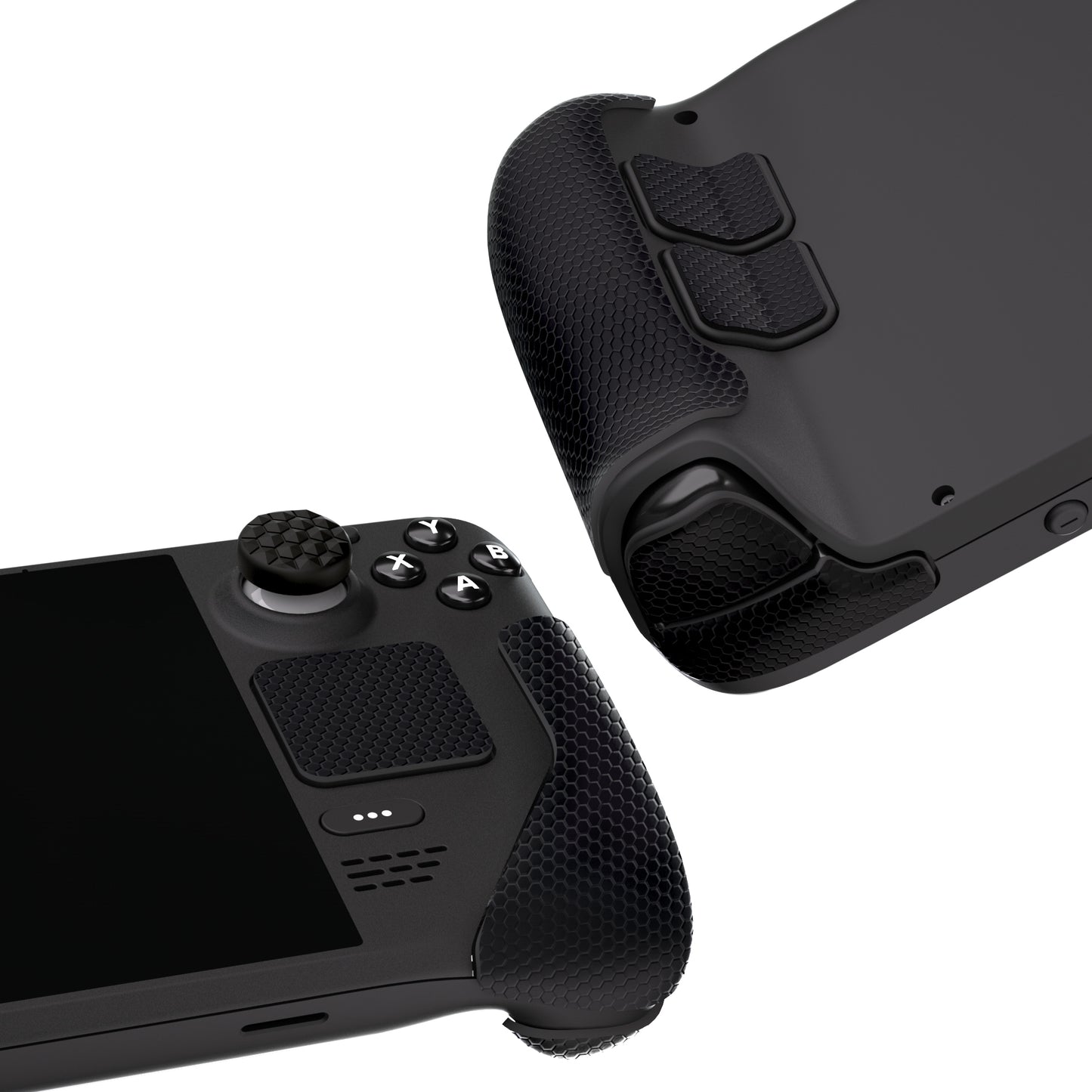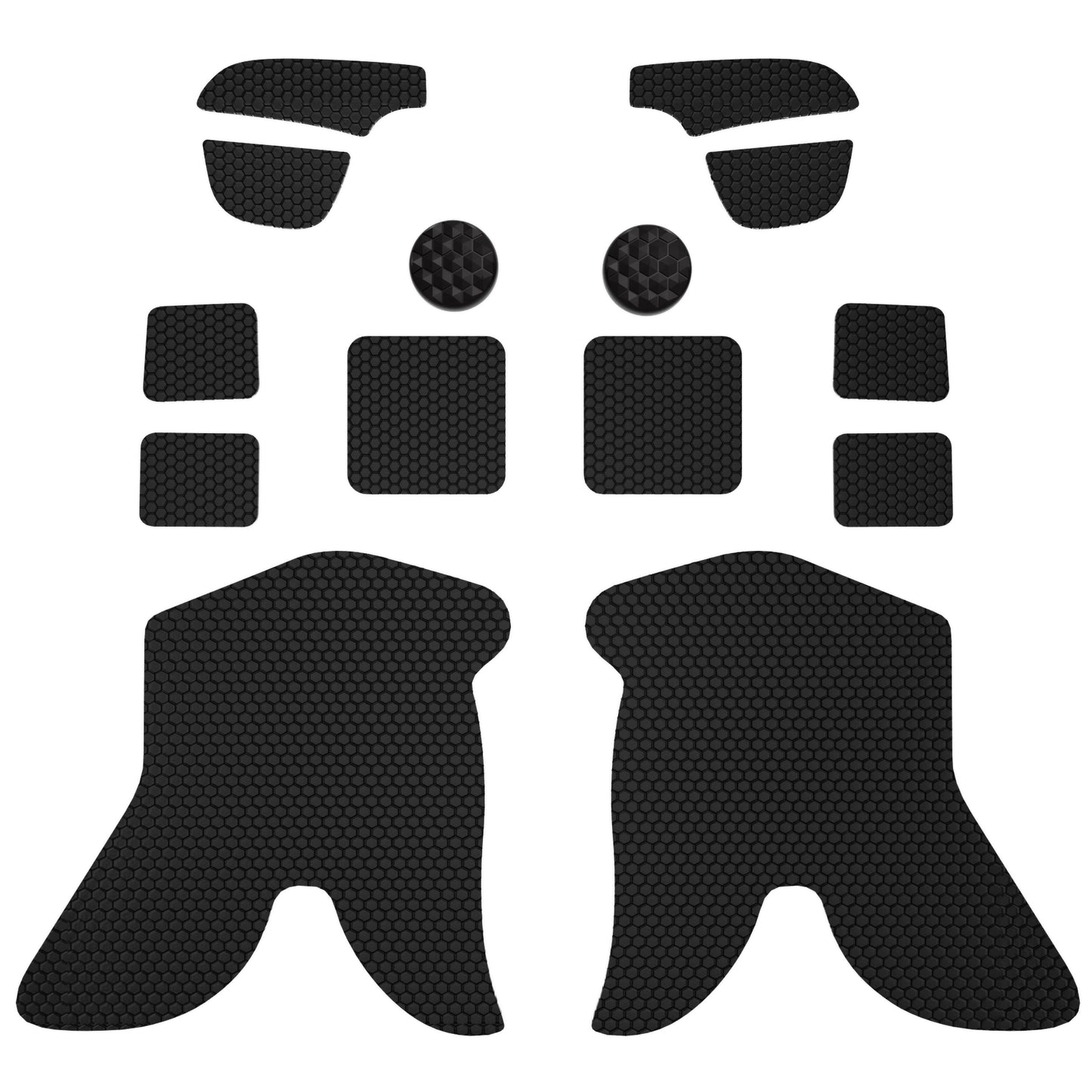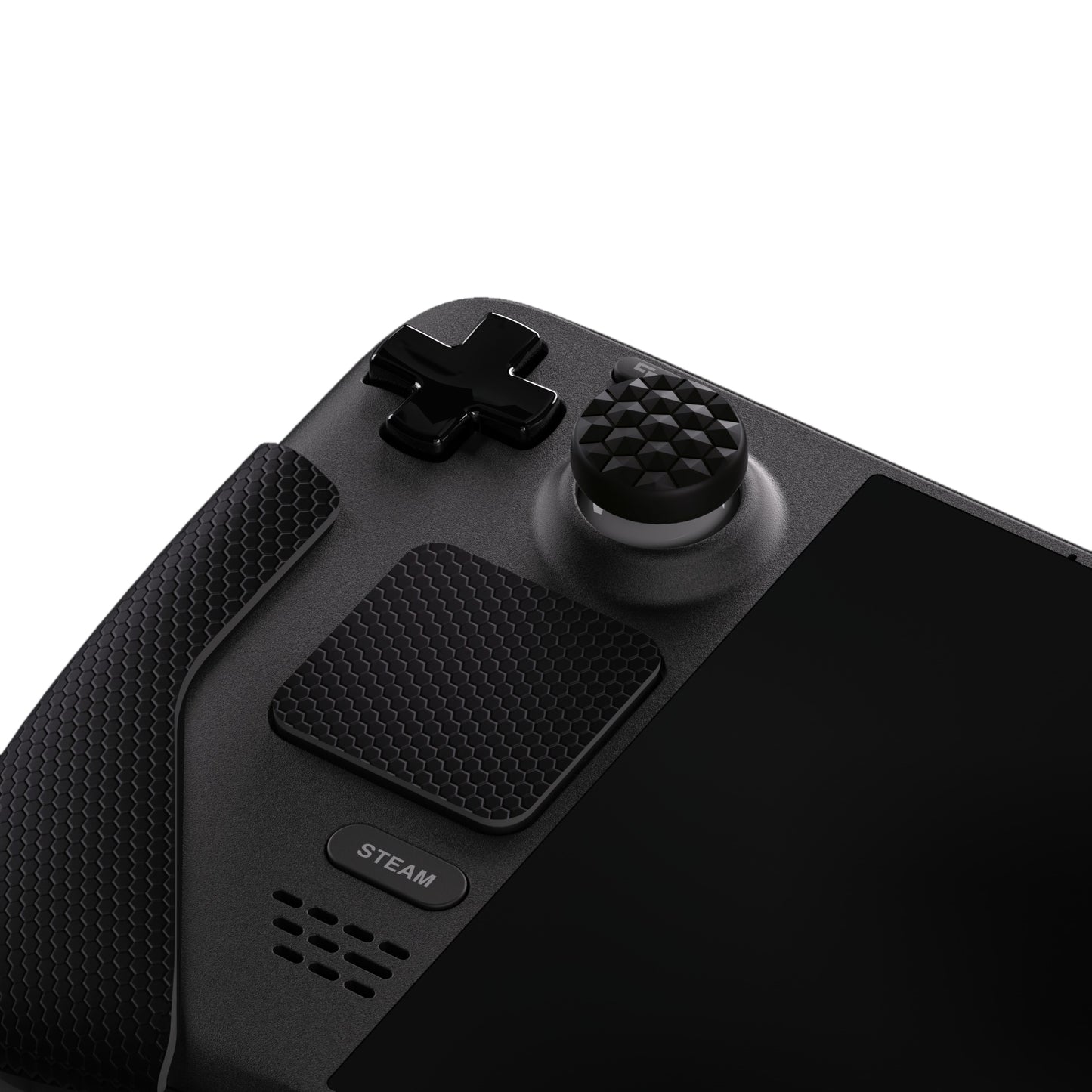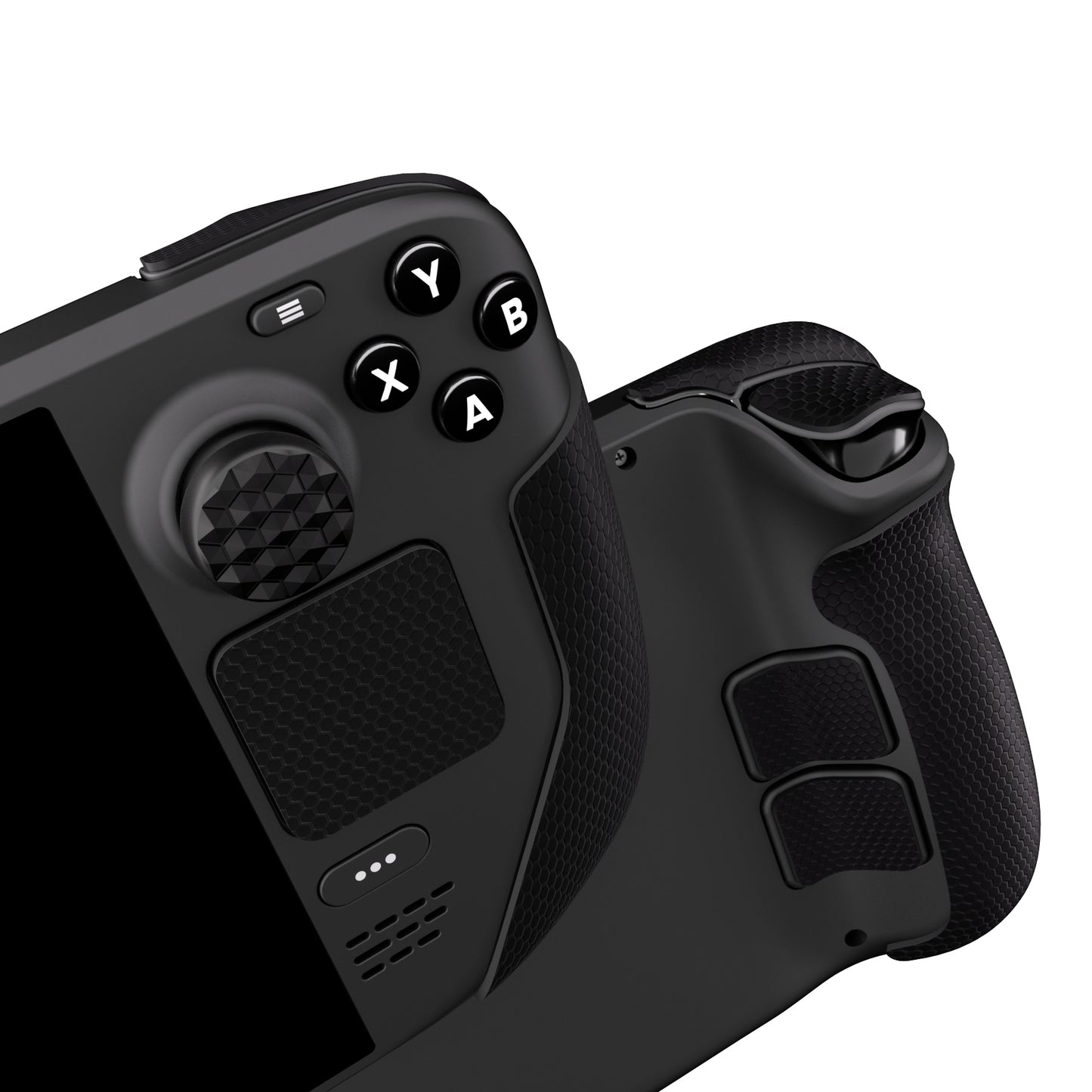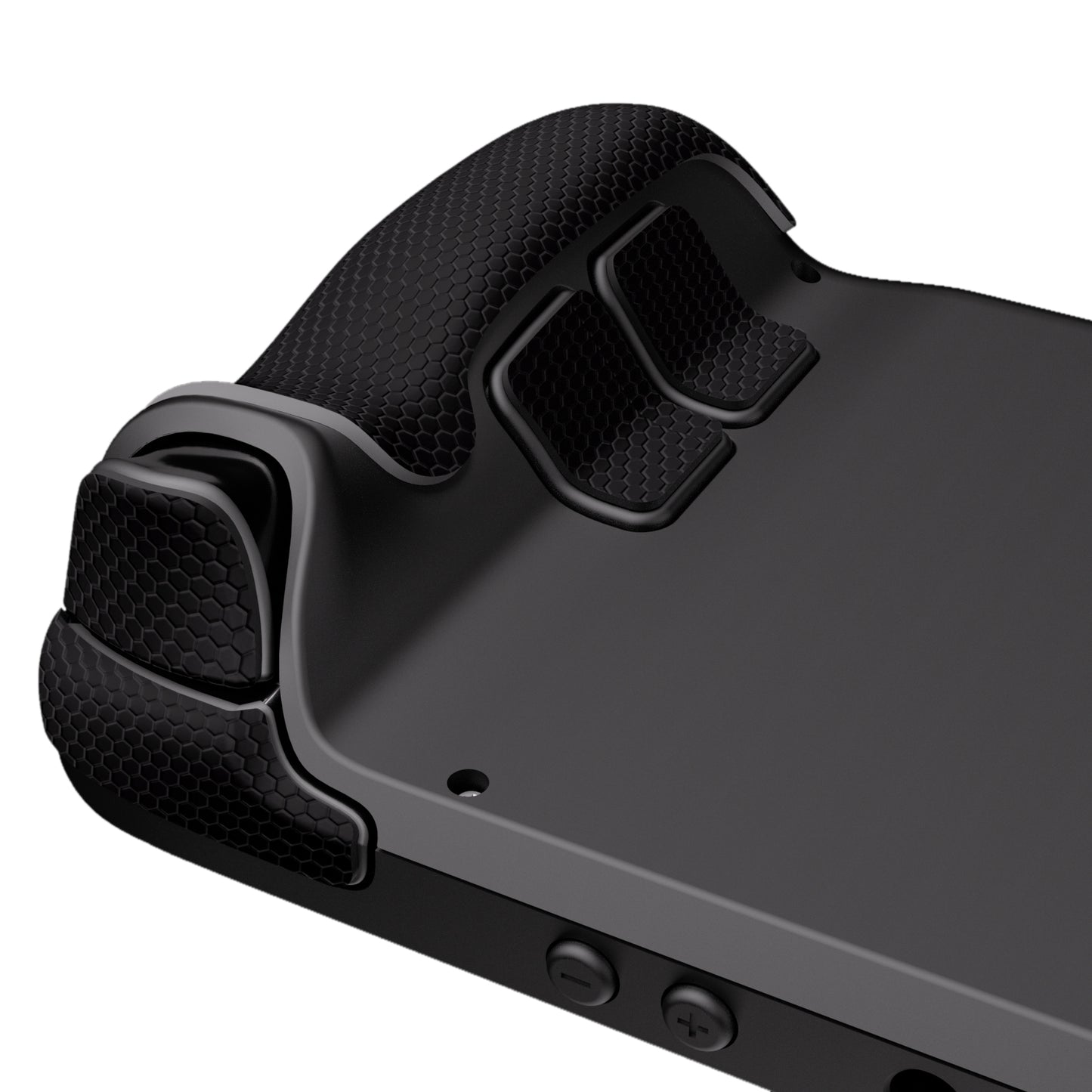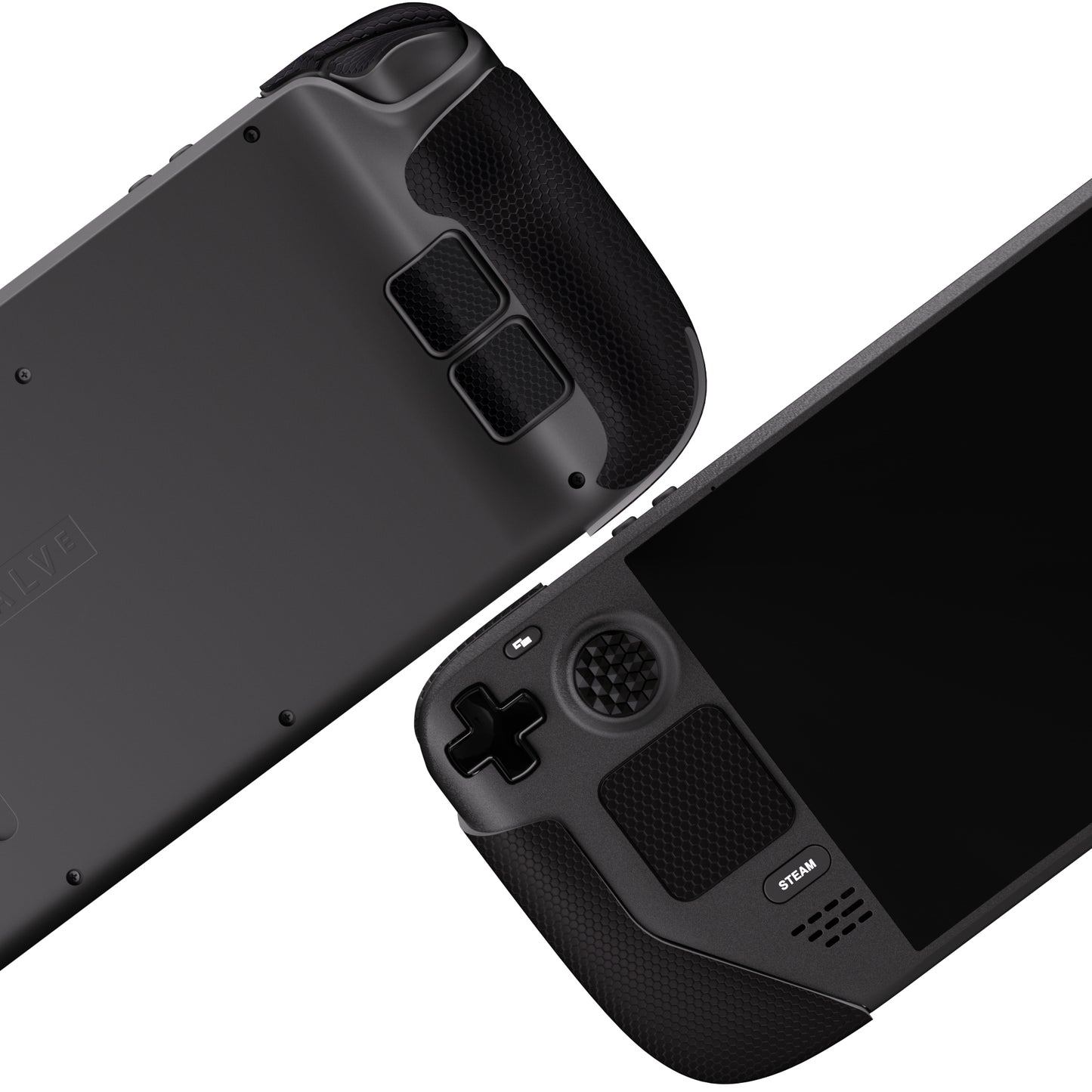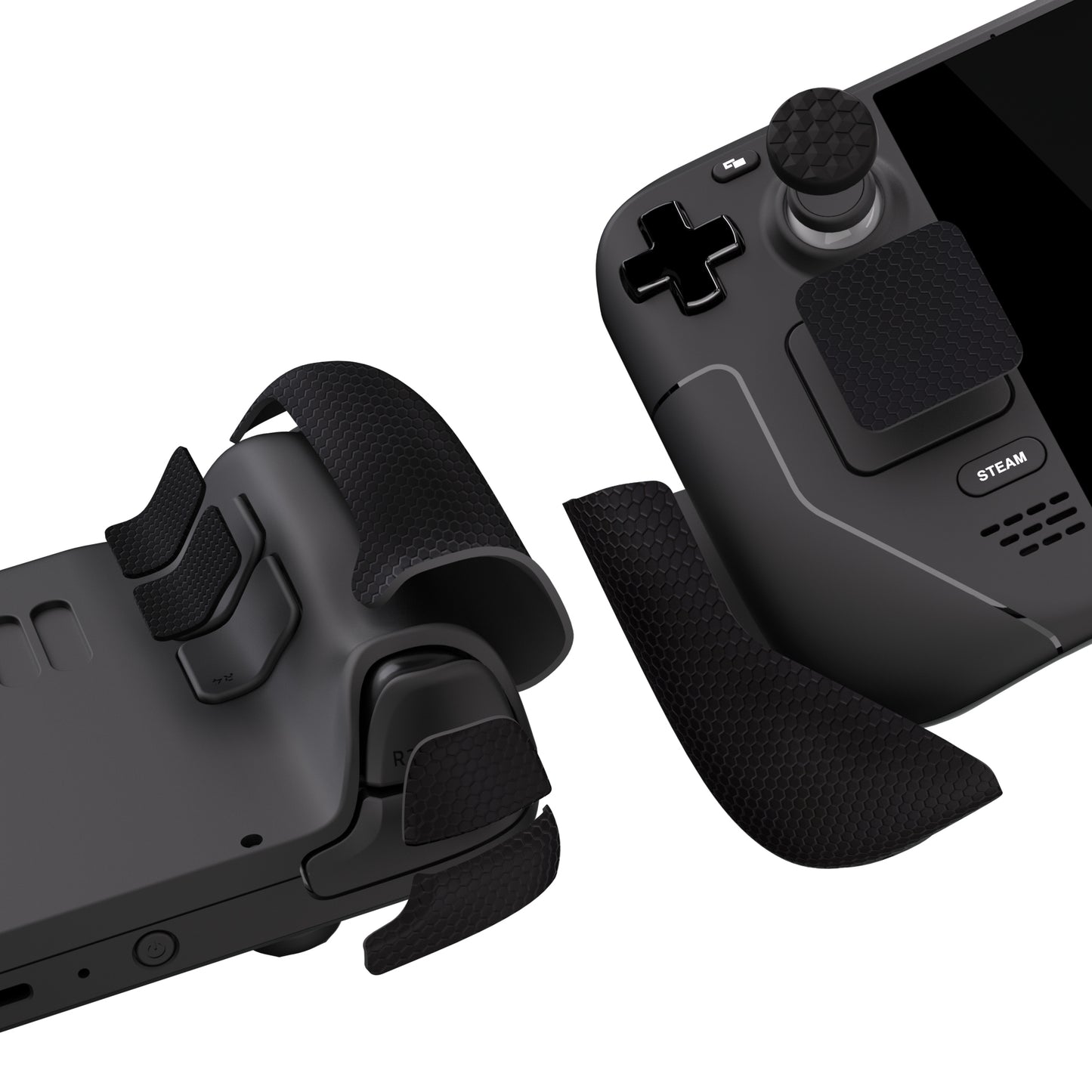 good s
this is good it fits steam deck well, there is a difference in texture which is nice, better than stock and doesn't look too out of place
Love it
Like it, love it!!!!.... game changer for grip and gaming on steam deck.. I know on Amazon it said that they stink like chemicals but maybe they fix that cuz mine was not bad at all....
My order #1583 has not arrived
My order #1583 has not arrived, I would like to know what state it is in as it is stated as delivered but it is not. Thank you.
PlayVital Professional Textured Soft Rubber Pads Handle Grips for Steam Deck, Trackpads Skin Grip Enhancement Back Button Protective Stickers Set with Thumb Grip Caps - Honeycomb Textured Black - FHSDM001