Regular price
$0.00 USD
Sale price
$12.99 USD
Unit price
per
Sale
Sold out
Share
Product Feature:

Diverse, stylish, innovative gadget made by gamers for gamers, optimal allocation for a new upgrade.

Professional back button enhanced pads is specially designed for Steam Deck, aims to improve grips and optimize gaming experience.

Soft honeycomb hexagonal anti-slip texture rubber combined with ergonomic arcuated design, improves the feeling of the back buttons and achieves the anti-slip effect at the same time.

Easy to attach and remove, no residue left.

Molded with accurate size, two thickness optional for you to adapting different situation and different gaming preferences.

Shorten the pressing interval, make it easy to locating buttons faster.

And help to reduce finger fatigue to control. Adding reliable protection for back buttons from accidental scratches, dirt and daily use damage, extra tactile feel provided for better grips.
Installation tips:
Please note the difference in the appearance of the back buttons enhanced pads; the shape of the R4 L4 is not the same as that of the R5 L5. Each piece can only be attached to the corresponding button, please note the difference while installing.

Please make sure to follow the adhesive mark tips to paste the back buttons enhanced pads. Be sure to use the cleaning wipes to clean up the back buttons area before pasting the nano adhesive, otherwise it will make the adhesion decrease.

The high thickness comes with 3 lines marked behind the back, and the low thickness is with 2 lines on the back. For any further installation details, please go through our video guide on YouTube.
Package Includes:
1 set Back Button Enhancement Kit (8pcs)

1 set Adhesive

1 set of Cleaning wipes

1* Instruction Manual
View full details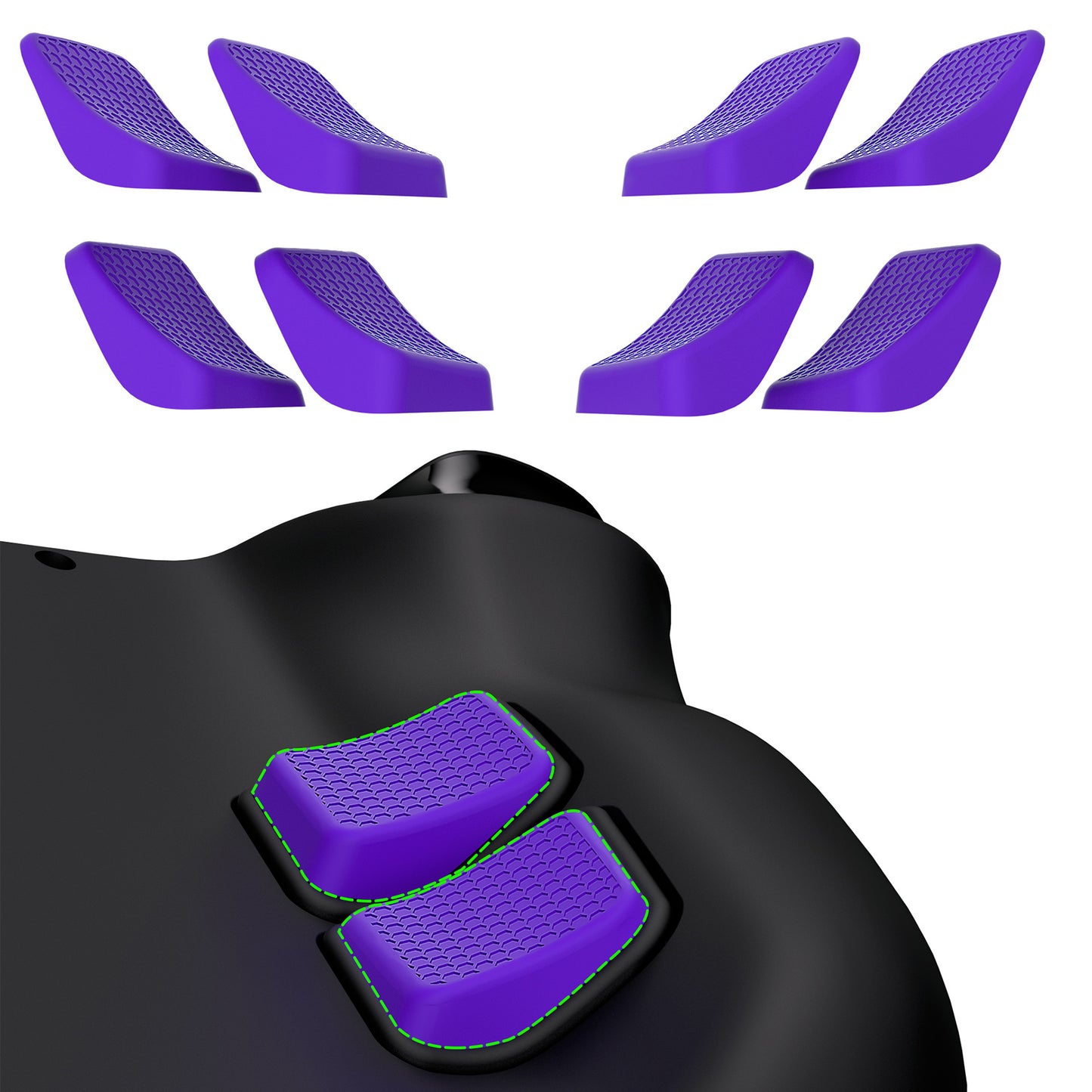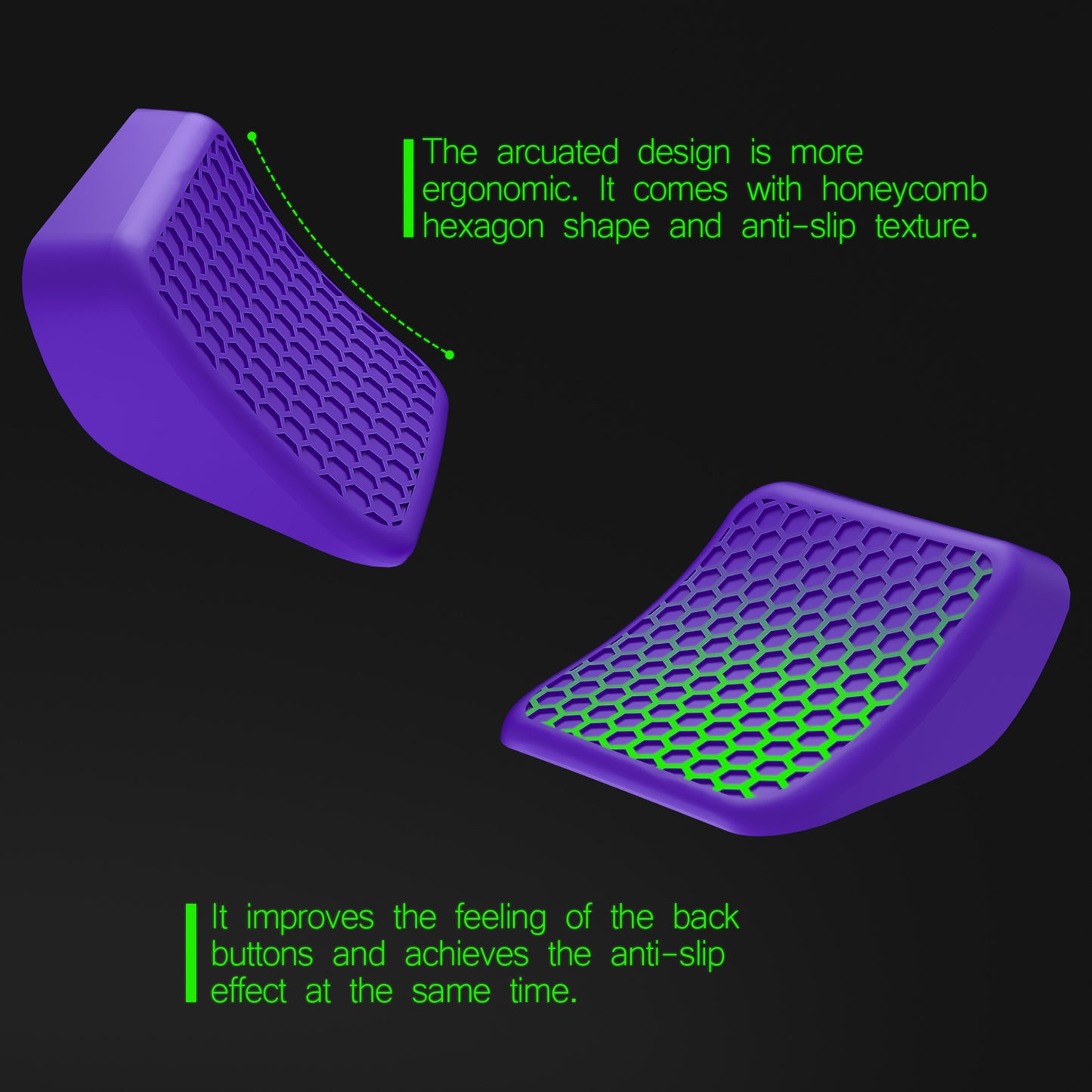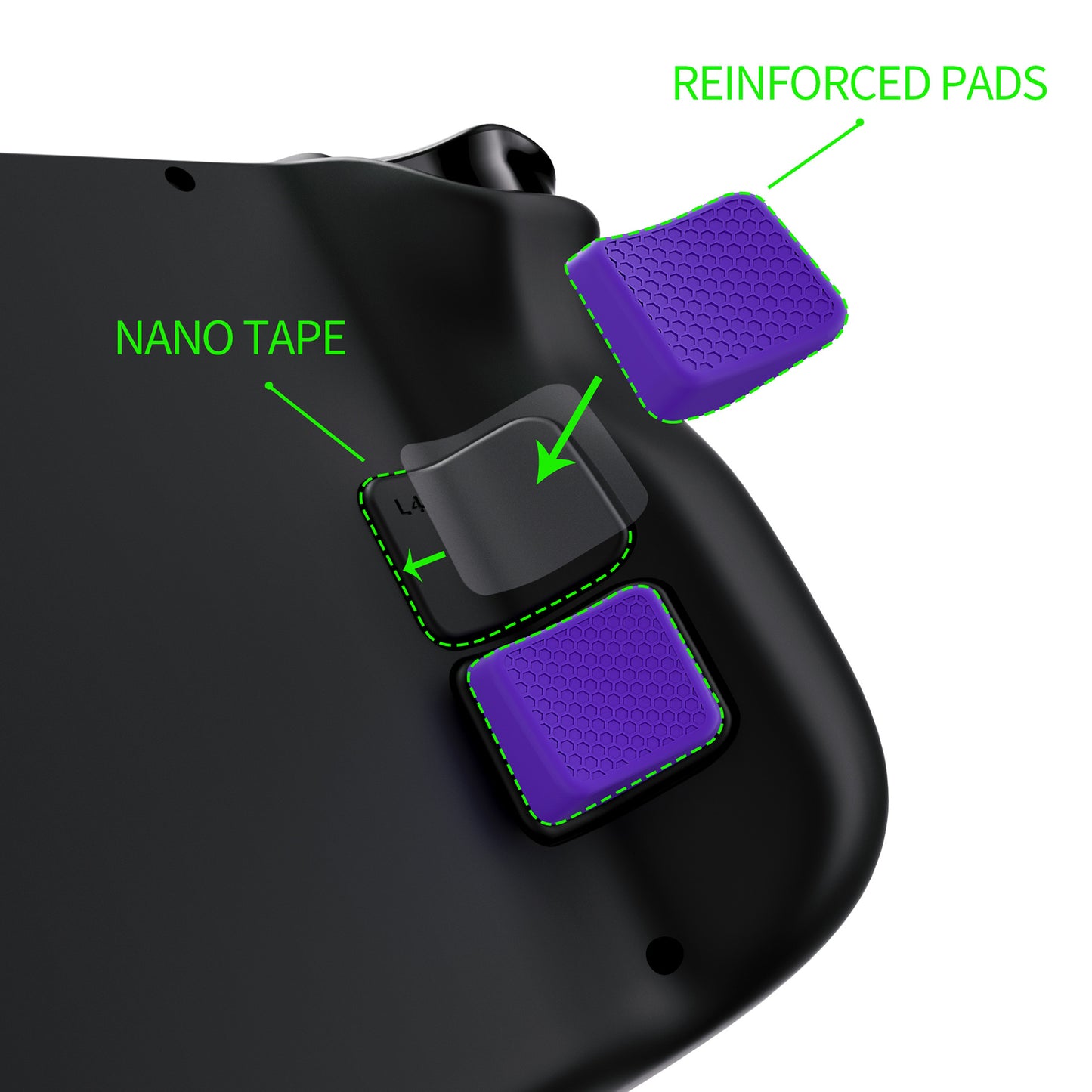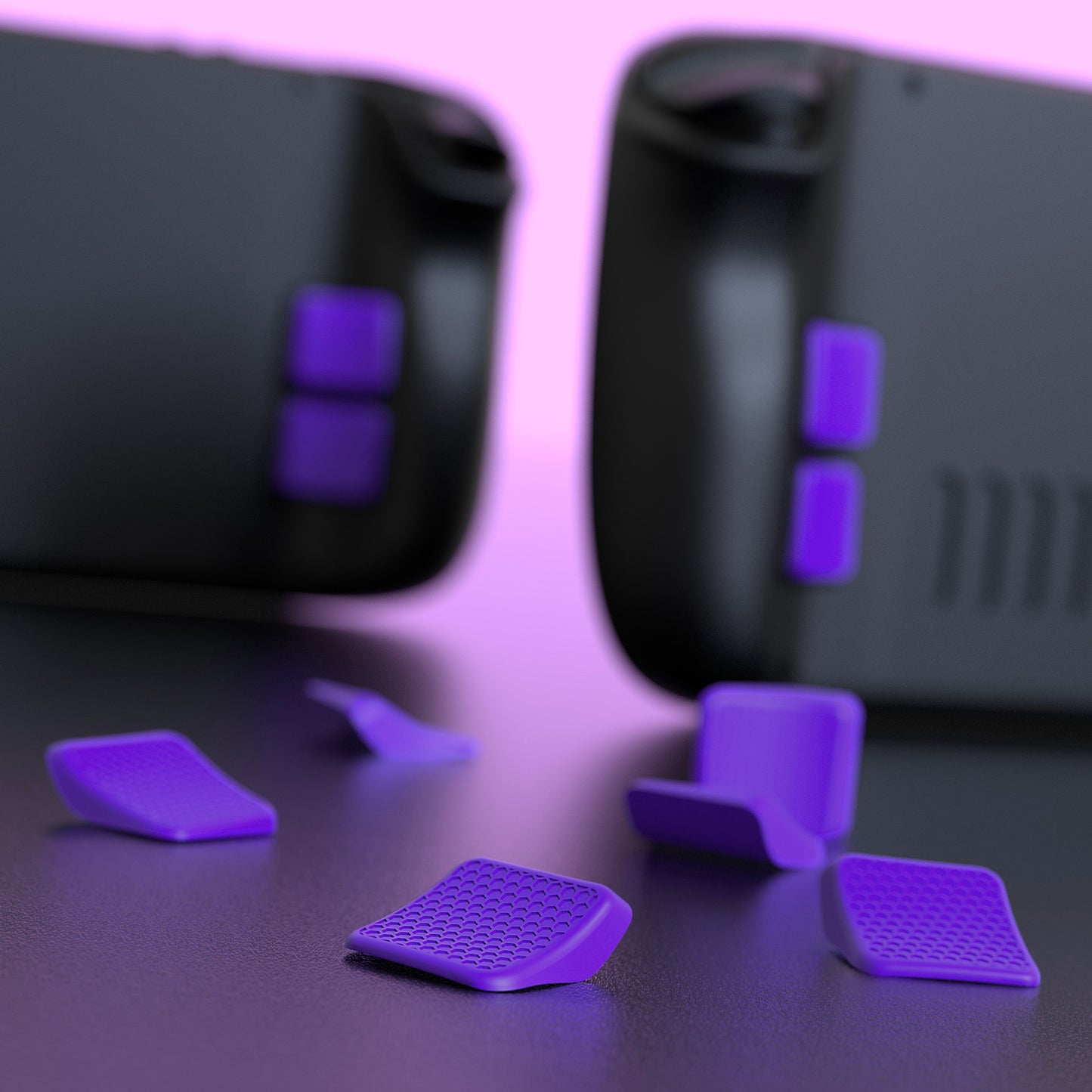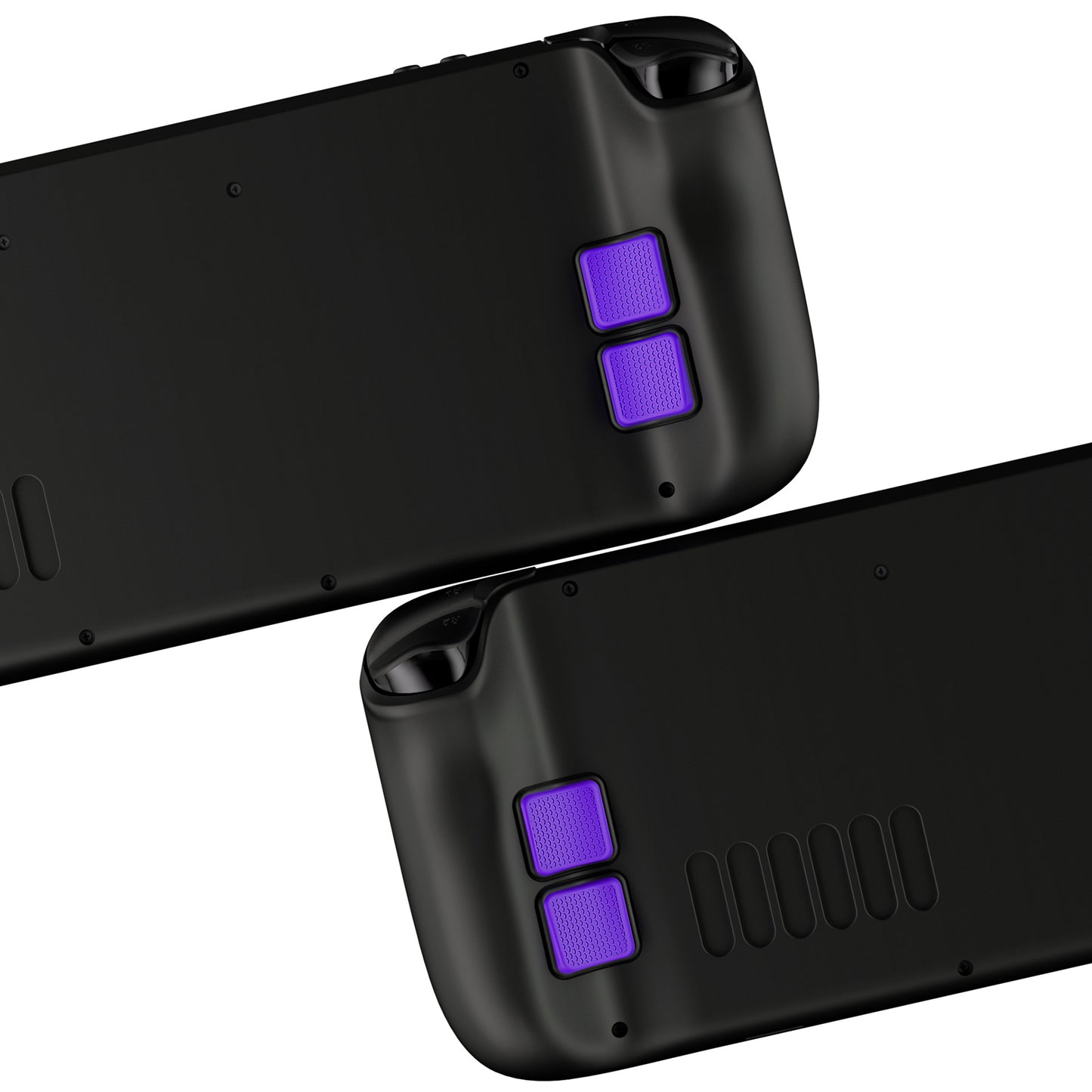 Order arrived after 12 days (had to pay the local post office fee). Item was contained in a hard cover case so no additional packaging was really needed.
Order is complete and includes a manual on how to install the pads. There are a few spare adhesives, should re-application be needed. I learned that it's best to stick the adhesives to the buttons first instead of the pads (as instructed in the manual). I'm not sure how long the adhesives will last, but so far they seem to stick well.
The pads are made of fine, thick silicon. The thicker pads are very effective in making the back buttons of the Steam Deck easier to press. IMO, this is a very useful accessory to the Steam Deck.